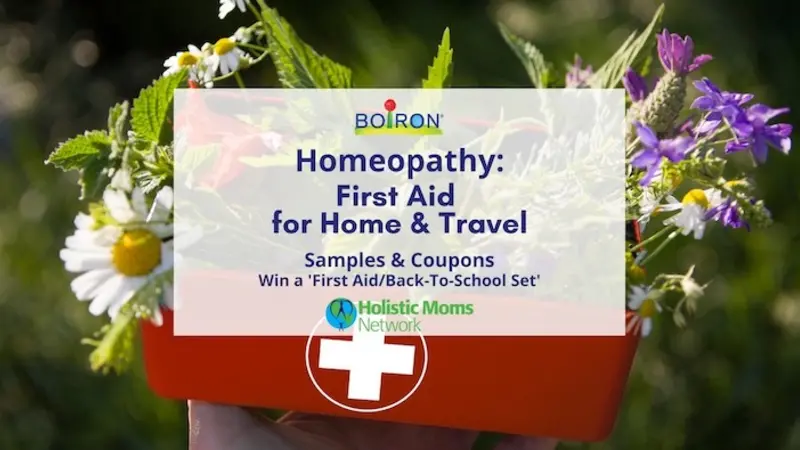 Homeopathy: First Aid for Home & Travel *With Gifts from Boiron* - Holistic Moms Network New Haven County (SW), CT Chapter
On October 18th at 6:30 p.m., join the Holistic Moms Network's New Haven County chapter to understand more about homeopathy for first aid for home and travel during the chapter's monthly meeting sponsored by Boiron. Open to the public, the meeting will be held in person at Nate's Plates in Milford, Conn. Yashasvi (Yaashi) Jhangiani will speak about homeopathy as a healing modality for common health conditions related to first aid, the basics and philosophy of homeopathy, and how to dose and take remedies.
Chapter members and guests will have a chance to receive homeopathy information and samples to use at home. Local attendees will also have a chance to win a First Aid/Back to School set from Boiron.
Jhangiani, a homeopathic educator who has been practicing since 1994, has a bachelor's degree in homeopathy from Mumbai University. In addition to being board certified by the Council for Homeopathic as a CCH (certified classical homeopath), she is registered with the North American Society of Homeopaths and the National Center of Homeopathy. Jhangiani strives to empower, educate and guide families looking for safe, effective, over-the-counter, non-prescription homeopathic alternatives for everyday ailments. She has been an EMT with Westport EMS since 2003 and also teaches their American Heart Association-affiliated CPR and first aid program.
Nate's Plates (NatesPlates.net) is a local eatery, located at 2 Schooner Lane in Milford, which focuses on locally sourced fresh products and ingredients as much as possible, gluten- and dairy-free choices, ready-to-go meal options, and much more. Food is available for purchase at the meeting.
For more information, visit HolisticMoms.org or Facebook.com/HMNNewHaven. RSVP for the event on the Events page on Facebook.com/NewHaven
The Holistic Moms Network is a nonprofit support and discussion network. Our mission, as a membership-based 501(c)(3) organization, is to connect parents, both in-person and online. We encourage parenting from the heart, natural health, and green living. We welcome people wherever they are on their own holistic path in an environment that does not judge. Our local communities are led by volunteer community organizers, and gather at least once a month. Everyone is welcome to attend an event or two before becoming a donating member. For a $30 tax-deductible annual donation, you gain access to your local chapter monthly gatherings, local and national online groups, group purchasing options, and other local offerings and national member benefits. Membership scholarships are available. Learn more at https://www.holisticmoms.org/connect/