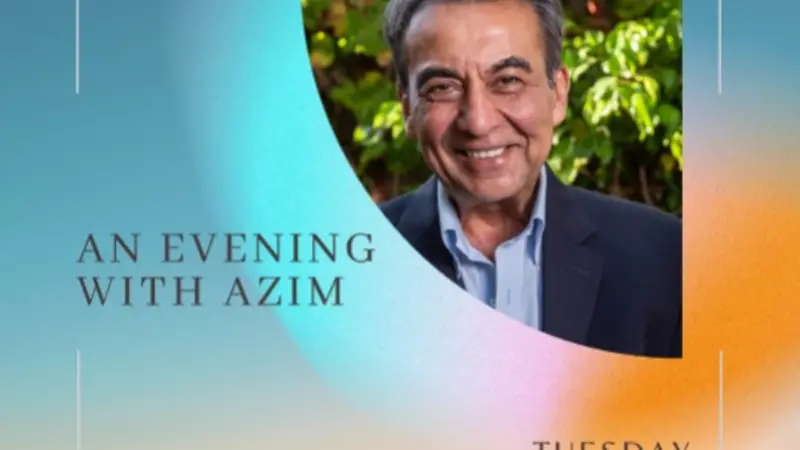 An Evening with Azim

We all encounter difficulties and ups and down in life – some roll over our backs while others can be debilitating like a marriage relationship falling a part, death of a loved one, a debilitating illness and other challenges in life.  These impediments  preclude us from functioning at your fullest potential. So how does one handle these insurmountable challenges? 
 "Evening with Azim" is based on Azim Khamisa's book "The Secrets of the Bulletproof Spirit – How to Bounce Back from Life's Hardest Hits" first published by Random House in 2009 and the basis of his acclaimed Forgiveness Workshop now in its 20th year.  
According to Azim, "What I have garnered in my work is there is nothing so powerful as learning from each other's challenges as many of us have successfuly navigated impossible challenges and landed on higher ground. It is my hope that this conversation will help us discover new tools and inspiration to build on our spiritual resiliency." 
Feel free to invite friends and family to this FREE event.