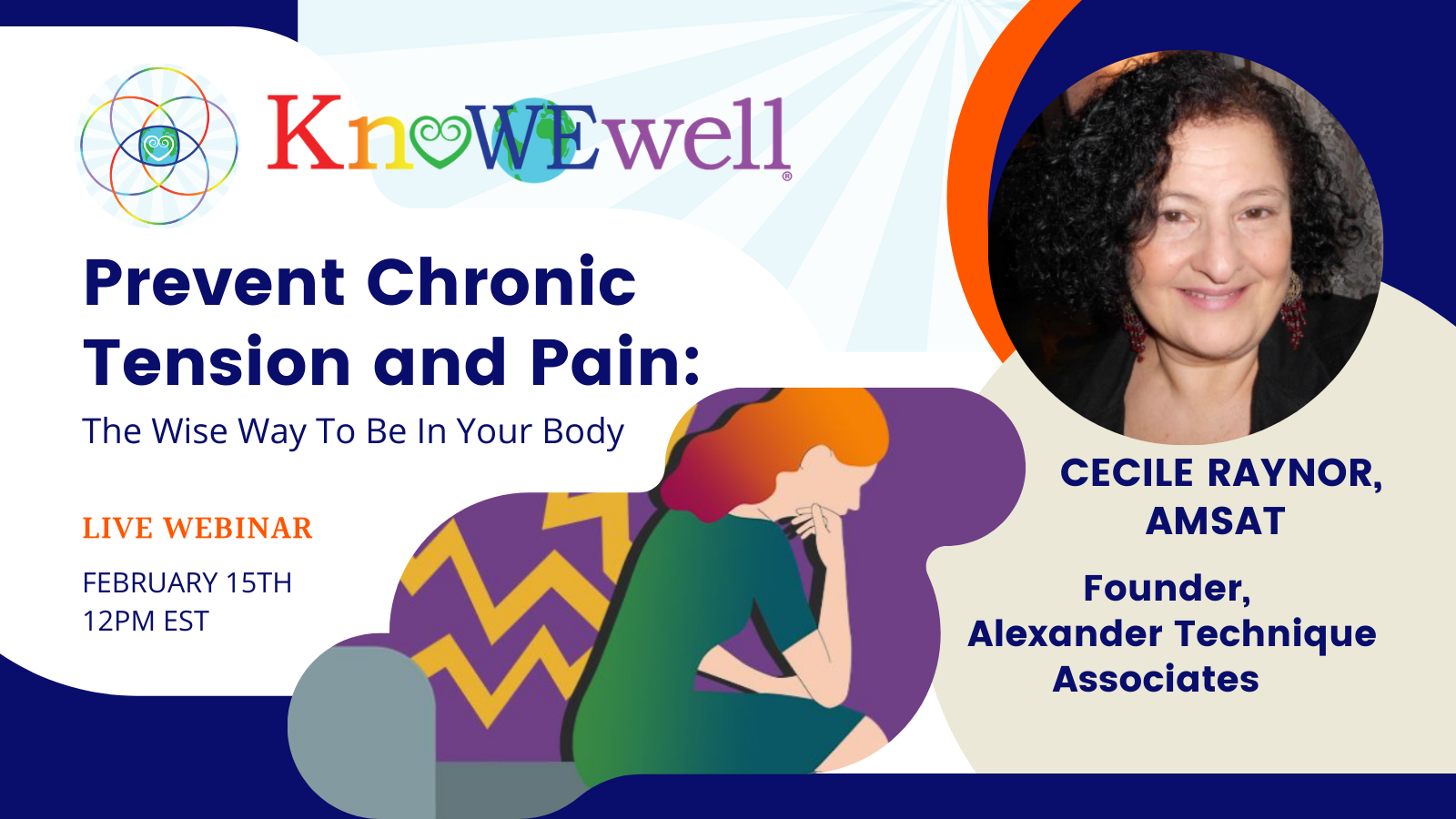 Prevent Chronic Tension and Pain: The Wise Way To Be In Your Body

Join us on Monday, February 15th, at 12pm EST as Cecile Raynor, author of The Wise Way to Yoga, shares her strategies and tips for relieving chronic tension and pain through body awareness and integrated movement techniques. Cecile's focus on whole-body intelligence enables the mind and body to work together to avoid strain and injury. Using her 30-year experience with the Alexander Technique and her unique Body Intelligence Activation Process™, Cecile introduces viewers to ways to prevent and relieve pain in their everyday activities. Cecile will also guide us through some short demonstrations to help us understand, and create more balance, in our body.  
KnoWEwell® 
KnoWEwell is the one destination for today's trusted Regenerative Whole Health™ knowledge, resources and community. The global community and marketplace ecosystem collaborating to inspire and empower individuals to achieve WELLthier Living™.  
Join the movement as we share knowledge and healing success stories, provide access to evidence-based resources, create meaningful connections and help today's providers, mission-aligned nonprofits and businesses opportunities prosper. We are transforming the healthcare we know. We are KnoWEwell.   
REGENERATIVE WHOLE HEALTH™ 
We're bridging the knowledge gap, connecting the dots between soil, food, lifestyle choices, planet and people health. 
One trusted space for all of today's global healing, health and well-being approaches, therapies, and providers with respect for the connections between the whole unique person and our planet. 
Everything you, your family and your patients need for collaborative engagement to make optimal informed decisions.