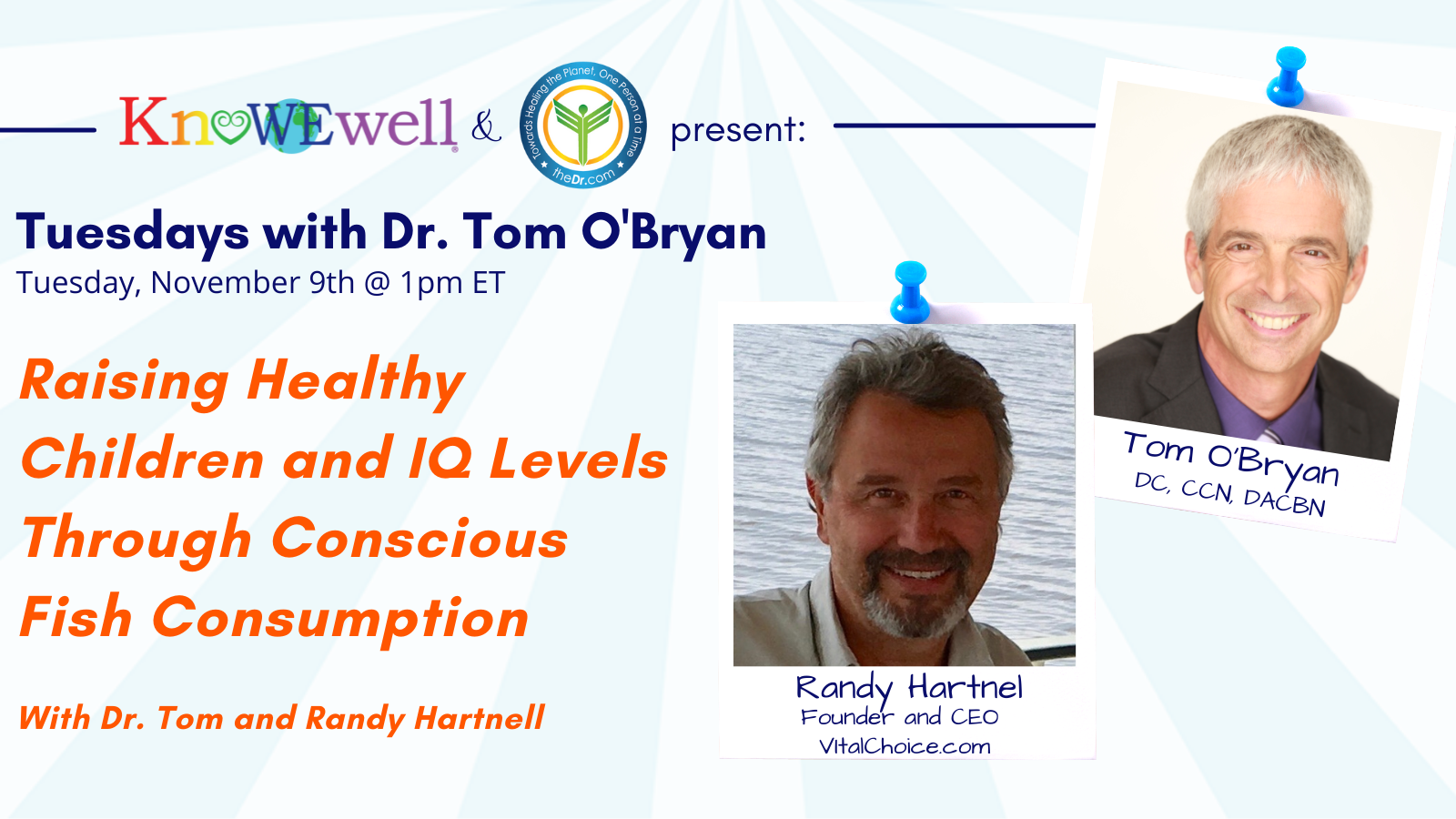 Raising Healthy Children and IQ Levels Through Conscious Fish Consumption

According to NOAA Fisheries' most recent data, Americans eat an average of 16.1 pounds of seafood a year, a number that was expected to rise by five percent by 2022. It is important to understand where your fish products originate from, to ensure the quality, safety of the fish you and your family eat, as well as to protect wild fish resources and the livelihood of the responsible fishers.
In 2001, after more than 20 years operating commercial fishing vessels from California to Alaska, Randy Hartnell founded VitalChoice.com. Vital Choice is a solution for those seeking reliable access to truly superior "worry-free" seafood they can purchase and enjoy with complete peace of mind. Since then they have expanded their offerings to include other nutrient-dense "real" foods and supplements and grown to serve health and environmentally-minded customers throughout the US, Canada, and beyond. He attributes nearly two decades of uninterrupted growth to truly superior products and a lot of marvelous, caring people and their uncompromising commitment to quality, service and each another.
Randy joins KnoWEwell's Chief Health Officer, Dr. Tom O'Bryan, DC, CCN and DACBN and founder of theDr.com to talk about the profound impact that the foods we eat and their environment impact our health.
Learning Objectives
Understanding wild caught verses farmed fish, and frozen and fresh caught

How to identify varieties and select healthy fish

Understanding heavy metals in fish

Safety considerations while pregnant and breastfeeding

Brain food for your children

Reducing inflammation through healthy fish consumption
KnoWEwell, P.B.C. 
KnoWEwell is the global Regenerative Whole HealthTM (RWH) benefits and services company. An award-winning, woman majority-owned, B Certified pending corporation, and 1% for the Planet member.
We operate KnoWEwell.com, the one online destination for today's trusted RWH knowledge, resources, and ecosystem collaborating to inspire and empower individuals to prevent harm, address chronic disease, and achieve WELLthier LivingTM. 
We are on a mission to transform healthcare. We share knowledge and healing success stories, offer access to screened, verified and background-checked RWH practitioners, provide expert-led and peer-reviewed content and evidence-based resources, create meaningful connections, and help today's practitioners, and mission-aligned nonprofits and businesses prosper.