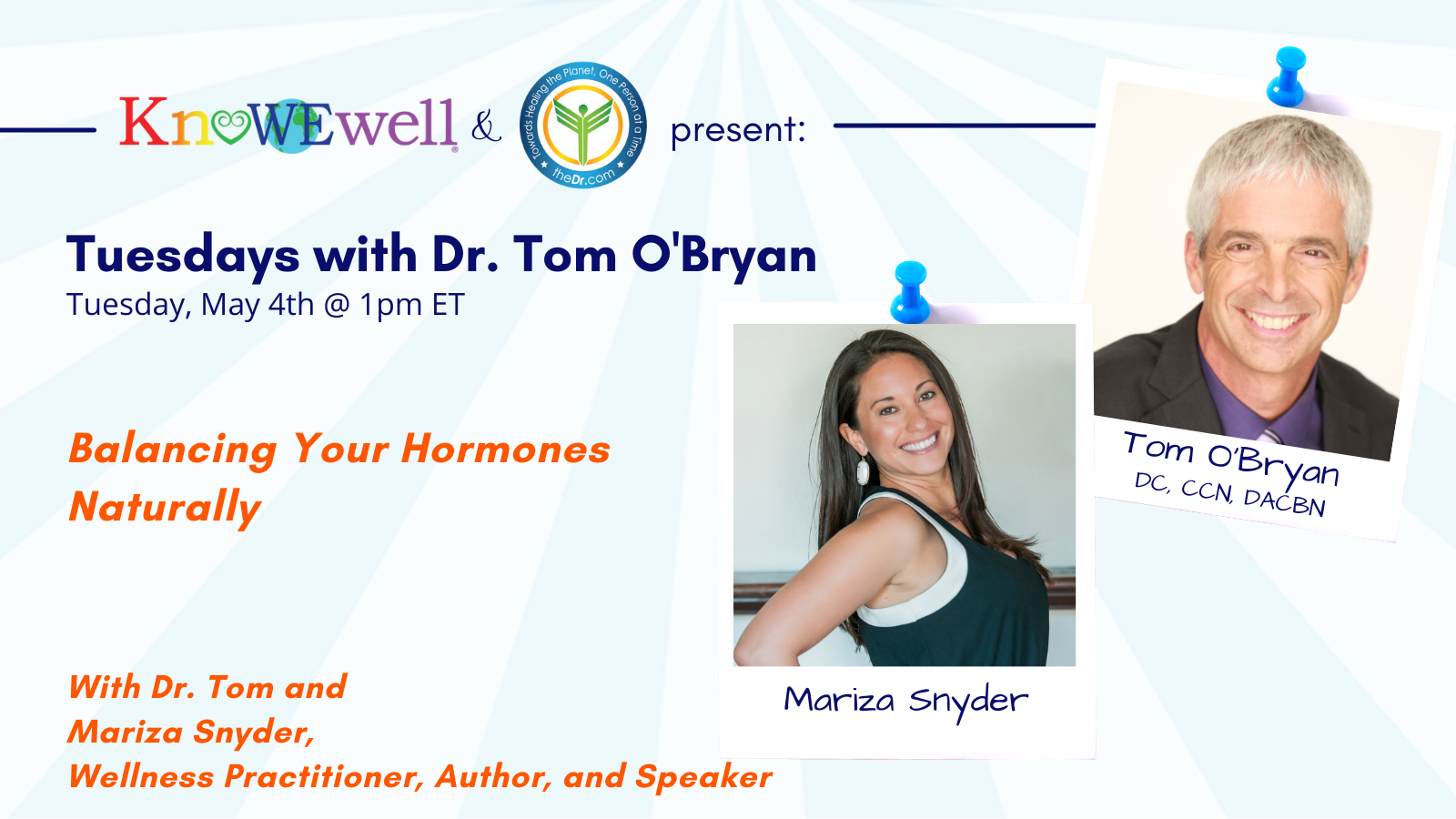 Tuesdays with Dr. Tom: Balancing Your Hormones Naturally

Dr. Mariza Snyder is a functional practitioner and the author of seven books, including the National Bestseller, The Essential Oils Hormone Solution, focused on balancing hormones with the power of essential oils, and the #1 Amazon Bestseller "The Smart Mom's Guide to Essential Oils". She has been featured on Dr. Oz, Fox News Health, Oprah Magazine, and many publications
She is also the host of the Essentially You Podcast, designed to empower women to become the CEO of their health.
Join Dr. Tom O'Bryan, Chief Health Officer for KnoWEwell, and Dr. Mariza Snyder as she discusses how to balance your hormones naturally using healing foods and supplements, powerful essential oils and self-care rituals.
KnoWEwell® 
KnoWEwell is the one destination for today's trusted Regenerative Whole Health™ knowledge, resources and community. The global community and marketplace ecosystem collaborating to inspire and empower individuals to achieve WELLthier Living™.
Join the movement as we share knowledge and healing success stories, provide access to evidence-based resources, create meaningful connections and help today's providers, mission-aligned nonprofits and businesses opportunities prosper. 
We are transforming the healthcare we know.