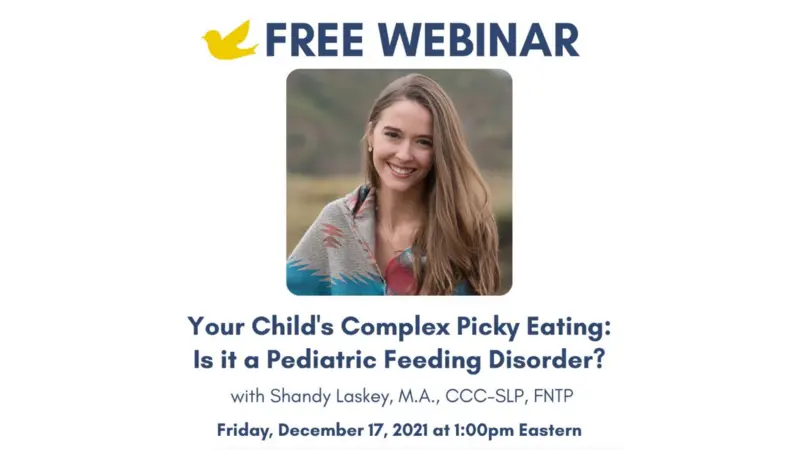 Your Child's Complex Picky Eating: Is it a Pediatric Feeding Disorder?

If your child is a picky eater, how do you know when it's developmentally appropriate or if it is a more complex issue such as a pediatric feeding disorder?  
Most pediatric practitioners may not understand the full scope of picky eating and will often take a "wait-and-see" approach to your child's eating issues. In addition, they typically don't know about potential underlying causes of complex picky eating and pediatric feeding disorders.  
Join Epidemic Answers as one of the leaders in complex picky eating, Shandy Laskey, educates about this issue and what parents and practitioners can do to help these children overcome it.