Regenerative Whole Health
™

Hub

We're growing the global Regenerative Whole Health™ movement to transform healthcare with benefits for all.

Our mantra... Together we inspire and empower WELLthier Living™– Happy. Healthy. Abundant. Purpose-Filled
The Key To WELLthier Living
KnoWEwell was created to improve the health and well-being of humanity and the planet through our unique, diverse and inclusive Regenerative Whole Health benefits and services provided in a private, secure community and marketplace.
We're here to help bridge the knowledge and insurance gap, and provide peace of mind with affordable access to the one global online trusted destination for Regenerative Whole Health knowledge, resources, and ecosystem of practitioners, providers, organizations, and businesses inspiring and empowering you to achieve WELLthier Living.
Regenerative whole health
A new Regenerative Whole Health model and ecosystem bridging the knowledge gap, connecting the dots between soil, food, lifestyle choices, planet and people health.
One centralized, trusted source for today's most current evidence-based approaches, therapies, and techniques – functional medicine, integrative health and medicine, natural medicine, personal lifestyle medicine, complementary and alternative therapies, traditional world medicine, today's most innovative healing, health, and well-being science and technology that address and engage the whole unique person (mind, body, and spirit).
Your DNA is your Ancestry Not your Destiny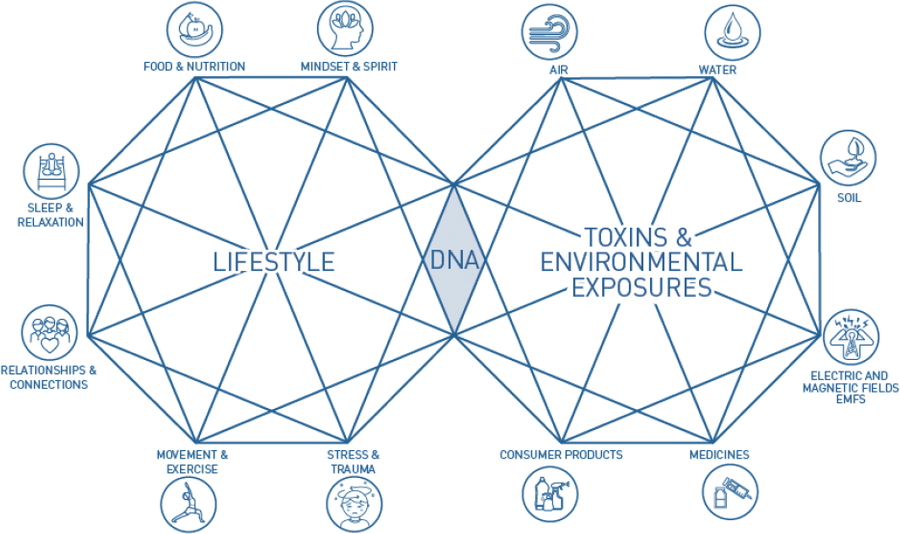 We're changing how you view your health: Our DNA is important in influencing our health; however, our DNA does not mean inevitable genetic inheritance of disease. Genes encode our uniqueness and respond to our individual lifestyle, behaviors, and environmental exposures.
At KnoWEwell, you have access to everything you need to make better-informed lifestyle and health decisions for you and your family in collaboration with a vetted RWH ecosystem of organizations and screened, verified, and background-checked providers.
Forever Grateful To Our Founding Patrons
Regenerative Whole Health Ecosystem
KnoWEwell's RWH ecosystem is collaborating to inspire and empower individuals to prevent harm, address chronic diseases, and achieve WELLthier Living – Happy. Healthy, Abundant, Purpose-filled.
Be empowered with immersive learning and education from thought-leading experts and organizations, access evidence-based resources, share your thoughts, and be inspired by healing success stories.
We're helping all make meaningful, better-matched connections to improve individual health outcomes and help today's providers, mission-aligned nonprofits, and businesses prosper.
Expert Education Programs
Image
Transforming Healthcare | Award-Winning
KnoWEwell was honored to receive the "Top 50 Healthcare Companies" award from the International Forum on Advancements in Healthcare (IFAH) for our contribution to healthcare, industry impact, and spirit of innovation.
KNOWEWELL
Together WE Inspire & Empower a
WELLthier Living World™...
Happy. Healthy. Abundant. Purpose-Filled.