Evidence-Based Research,
Results & Trends
Healthcare
Today, we are seeing a digital healthcare transformation. It is a direct-to-consumer shift focused on prevention and personalization. It also is an increasing use of complementary, alternative, integrative, and new systematic, evidence-based, "whole-person" approaches that address the root causes of diseases.
CHRONIC DISEASES ARE THE MOST PREVENTABLE
According to the Centers for Disease Control and Prevention, "Chronic diseases are the most prevalent, costly and preventable. Many chronic diseases are caused by key risk behaviors. By making healthy choices, you can reduce your likelihood of getting a chronic disease and improve your quality of life." 
58% OF MILLENNIALS RESEARCH HEALTH ONLINE AND IN COMMUNITY FORUMS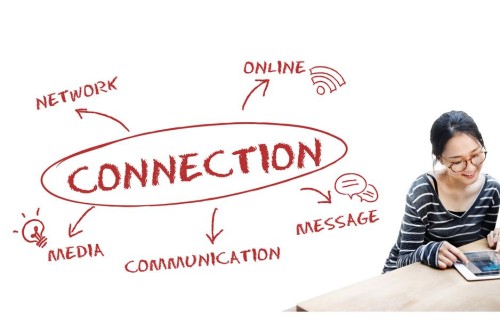 Millennials are leading the shift.  They are now the largest generation in the US workforce, with $600 billion in annual spend. Fifty-eight percent of millennials research health and nutrition online and in community forums. 
Millennials are an active and health-conscious generation that:
Believes good health is both a personal and social responsibility
Are early adopters of wearable technology  
Prefer organically grown, locally sourced, and ethically raised foods
Prefer to research products and services on their own time, through their own pathways, and to draw their own conclusions.
Vision Critical, The Everything Guide to Millennials: An Authoritative Assessment of a Generation That's Changing the World. Millennial study conducted by Maru/VCR&C.
COMPLEMENTARY AND ALTERNATIVE MEDICAL (CAM) APPROACHES ARE WIDELY USED IN THE U.S. AND GLOBALLY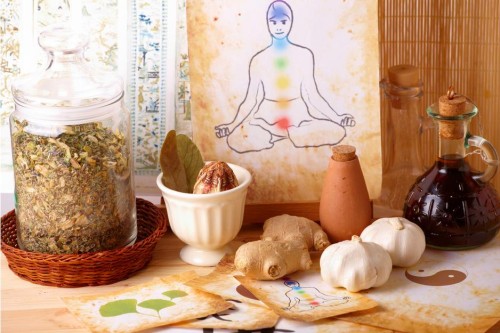 Are you using or considering using a complementary or alternative medical approach?  If so, you are not alone.  The CDC health surveys have consistently found that more than one-third of adult Americans, some 66 million people, utilize at least one type of complementary and alternative health approach. These adults incur CAM-related out-of-pocket expenditures of more than $30 billion annually.  
Grand View Research Inc. reported that approximately two-thirds of the populations of most of the developed and developing countries has reported using one or more forms of alternative or complementary medicine. 
GLOBAL PROJECTED CAM GROWTH RATE 17%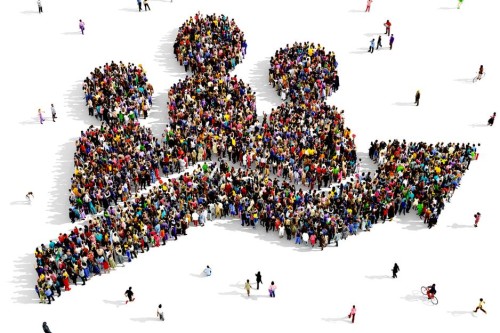 Grand View Research Inc. reported that the global complementary and alternative medicine market is expected to generate revenue of $210.8 billion by 2026.  It is projected to expand at a compound annual growth rate of 17.07% during the forecast period. Factors such as the increasing adoption and usage of natural supplements/wellness medicine, coupled with government initiatives to promote adoption of the therapies, are expected to create revenue-generation avenues.
Complementary and alternative forms of therapy are used in the treatment of chronic ailments, long-term pain,  and for vitamin, mineral, and other dietary supplementation of regular diet. 
76% of the CAM treatments are delivered through direct personal contact such as acupuncture, energy healing, naturopathy, and others. 
"Whole-Person" Approaches
"Our gene expression is altered by numerous influences including environment, lifestyle, diet, activity patterns, psycho-social-spiritual factors and stress! These lifestyle choices and environmental exposures can push us toward (or away from) disease by turning on, or off, certain genes."  Dr. Jeffrey Bland
"Whole-person" approaches to healing, heath, and well-being help you prevent, control, or reverse disease.
FUNCTIONAL MEDICINE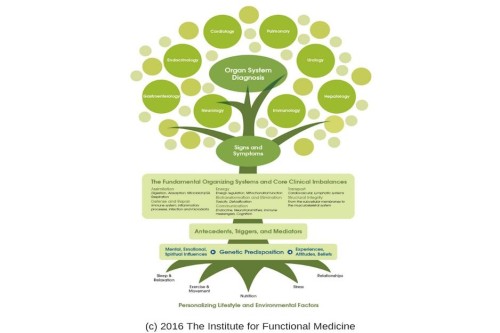 The Institute for Functional Medicine explains, "The Functional Medicine model is an individualized, patient-centered, science-based approach that empowers patients and practitioners to work together to address the underlying causes of disease and promote optimal wellness. It relies on a detailed understanding of each patient's genetic, biochemical, and lifestyle factors and leverages that data to direct personalized treatment plans that lead to improved patient outcomes. 
By addressing root causes, rather than symptoms, practitioners become oriented to identifying the complexity of disease. They may find one condition has many different causes and, likewise, one cause may result in many different conditions. As a result, Functional Medicine treatment targets the specific manifestations of disease in each individual."        
PERSONAL LIFESTYLE MEDICINE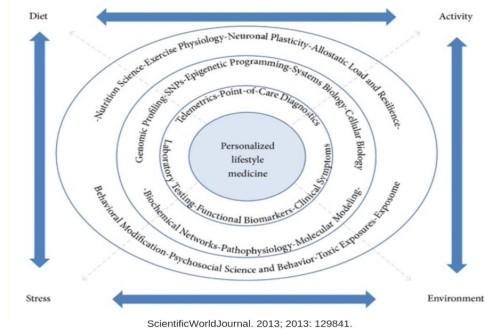 Public health recommendations for lifestyle modification, including diet and physical activity, have been widely disseminated for the prevention and treatment of disease. 
These guidelines are intended for the overall population without significant consideration of an individual's genes and environment. 
Personalized lifestyle medicine is a newly developed term that refers to an approach to medicine in which an individual's health metrics from point-of-care diagnostics are used to develop lifestyle-oriented therapeutic strategies for improving individual health outcomes and managing chronic disease.  For example, the application of personalized lifestyle medicine to patient care may include the identification of genetic variants through laboratory tests and/or functional biomarkers for the purpose of designing patient-specific prescriptions for diet, exercise, stress, and environment. Personalized lifestyle medicine can provide solutions to chronic health problems by harnessing innovative and evolving technologies based on recent discoveries in genomics, epigenetics, systems biology, life and behavioral sciences, and diagnostics and clinical medicine. 
A comprehensive, personalized approach to medicine promotes the safety of therapeutics and reduces the cost of chronic disease. Personalized lifestyle medicine may provide a novel means of addressing a patient's health by empowering them with information they need to regain control of their health.
INTEGRATIVE HEALTH AND MEDICINE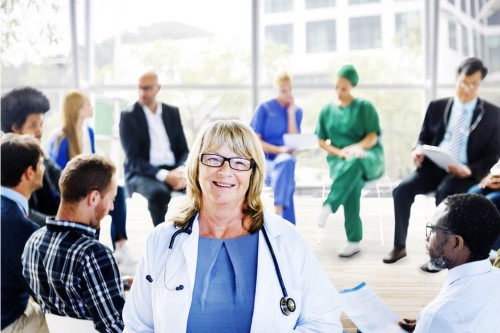 Integrative medicine as a specialty involves the treatment and care of the whole person, integrating scientifically validated therapies of conventional medicine with select practices derived from areas sometimes considered to be complementary and alternative medicine (CAM).  The American Board of Physician Specialties is the only multi-specialty certifying board in the United States to offer an integrative medicine certification.
The Academic Collaborative of Integrative Medicine, Clinicians' & Educators' Desk Reference on the Integrative Health & Medicine Professions, explains the defining principles of integrative medicine, which include:
"A partnership between the patient and the practitioner with consideration of all factors that influence health, wellness, disease – including mind, body and spirit.
"Use of conventional and alternative methods to facilitate the body's innate healing response. Appropriate consideration given to use of less-invasive and less-harmful interventions, when possible, while addressing the whole person in addition to the disease.
"The concept that medicine is based on good science is inquiry-driven and open to critical consideration of new paradigms. In addition to scientifically sound treatment concepts, the practitioner of integrative medicine espouses the broad concepts of health promotion/illness prevention and healthy living. Practitioners also are expected to exemplify these tenets and to remain open to self-exploration and self-development." 
FUNCTIONAL MEDICINE: FUELING GROWTH AND EXAMPLES OF SUCCESS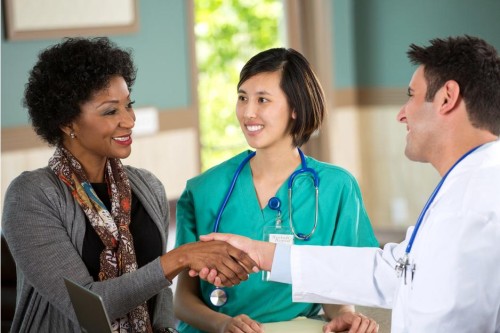 Since opening in the fall of 2014, the Cleveland Clinic - Center for Functional Medicine has grown significantly, expanding space twice, serving thousands of patients globally, and building a waiting list of over 3,000 patients.
Functional Medicine is Getting to the Root Cause of Chronic Disease, Healing and...
...Improving Patient Outcomes
Functional Medicine Gives Woman Relief After 44 Years of Suffering. "According to Dr. Hyman, Cindy achieved a more than 60 percent reduction in all disease symptoms after just eight weeks in the program."
...Lowering Patient Costs 
According to Fon Consulting, Disruptive Functional Medicine Innovation Drives Value-Based Future at Cleveland Clinic: "Dr. Hyman described a 40-year old woman suffering from arthritis, reflux, irritable bowel syndrome, migraines, depression, and pre-diabetes. Her multiple prescriptions included a drug costing $50,000/year, which she would likely depend on for many years in order to manage her condition.    
Hyman said his functional workup identified inflammation and conditions in the gut that he treated. After two months the patient's symptoms were gone, she was off the meds, and she'd lost 20 pounds."