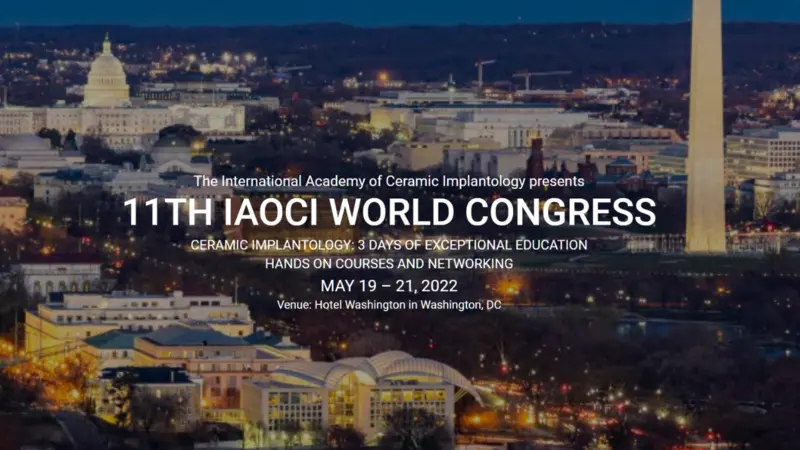 11th IAOCI World Congress
The International Academy of Ceramic Implantology (IAOCI) presents the 11th IAOCI World Congress. Join us for three days of exceptional education, hands-on courses, and networking at the Hotel Washington.
Keynote speaker Dr. Thomas Zeltner will discuss the correlation between oral diseases and chronic inflammations in the human body and Zirconia's contribution to sustainable biological health. 
For more information and to register, please click here.