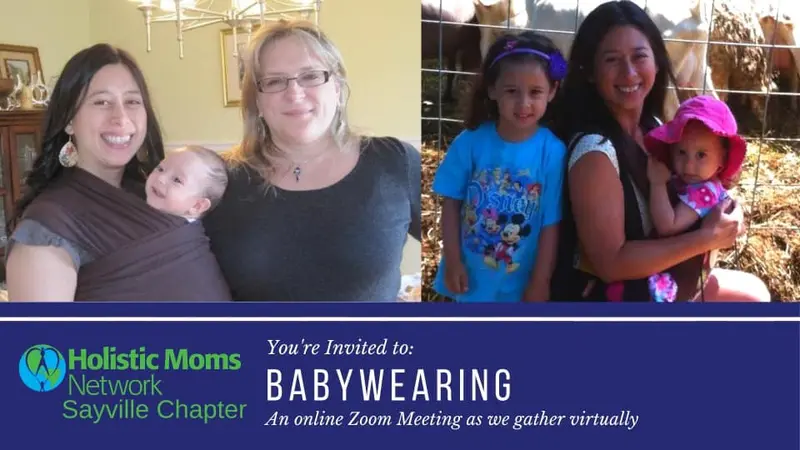 Babywearing with Holistic Moms Network: Sayville, NY Chapter

Bring your baby/child and baby carriers and meet at the picnic tables at Foster Park in Sayville. Children are always welcome at our meetings and you may also come alone.
In Case of Rain please Register for the Baby wearing meeting on Zoom.
Register in advance for this meeting: https://bit.ly/3agvrRD
After registering, you will receive a confirmation email containing information about joining the meeting.
* Download the free zoom app BEFORE the event. Start at zoom.us
* You may want to close all other open windows and restart your device prior to starting the event.
* If you have trouble connecting, please try again.
Thank you, Jeannette Mastrosimone, President of Carry Long Island for speaking with Holistic Moms Network: Sayville Chapter.