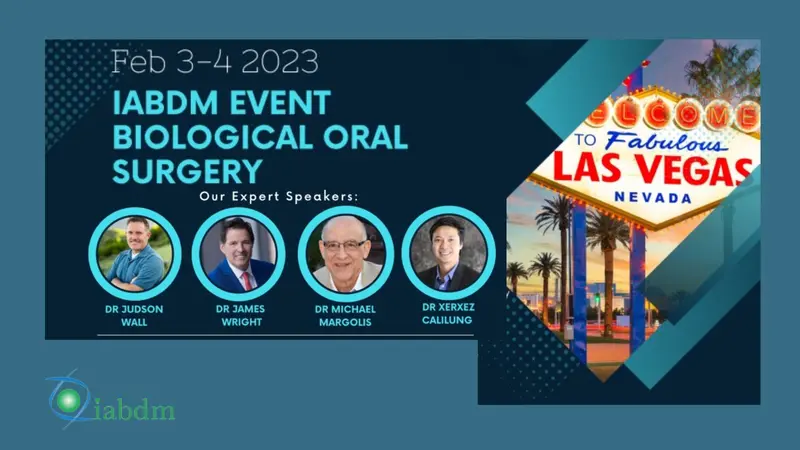 Biological Oral Surgery
THIS COURSE IS A LIMITED COURSE (Limited to 50 attendees)
Come learn the newest in Biologics. Prominent past Presidents and board members of The International Academy of Biological Dentistry and Medicine (IABDM) will address how they use protocols adopted by the Academy to extract and clean out the biological way. You will hear how to address cavitations. Plus proper documentation from the start to the biopsy.
Friday Speaker Objectives:
How to determine if there is an indication for oral surgery?
How to prepare a patient's terrain for surgery?
How to conservatively remove a tooth?
How to deal with areas of bone ischemia?
How to support healing after surgery?
How to deal with complications of surgery?
Literature supporting all the above.
Saturday Class Agenda:
The development of stem cells and exosomes to treat medical and dental health conditions.
How dentists, including general dentists, can become competent to administer stem cell products to their patients.
The oral and maxillofacial situations for which they are currently being used, such as trigeminal neuralgia, TMD pain, Bells palsy, dry mouth, faster ortho treatment, faster and more complete healing with difficult surgical procedures, more dense bone, and faster integration with dental implants, facial rejuvenation (topically), and others.
How they work in concert with the body's immune system to mitigate pain and enhance the healing response.
The ethical implications of dentists using stem cells to treat the oral manifestations of systemic diseases.
Saturday's Learning Objectives:
Understand more about how stem cells and associated products are derived for patient use.
Realize their potential to accelerate healing processes in the body, including the oral and maxillofacial region.
Learn from research data and case reports how dental patients are benefitting from this therapy.
Learn more and register here.