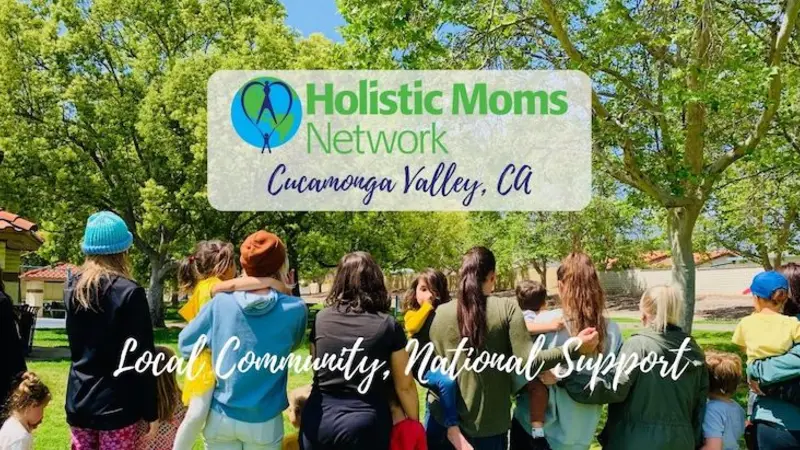 Chiropractic Care for the Family - Holistic Moms Network Cucamonga Valley, CA Chapter
Join the Holistic Moms Network of Cucamonga Valley for a workshop and Q&A session to learn about the many health benefits of chiropractic care for the whole family - including pediatric and prenatal - with Dr. Jon Torrijos, DC. Chiropractic adjustments allow the body to heal itself naturally from injuries or imbalances to improve overall health and balance your nervous system. This event is open to the public.
ABOUT DR. JON:
Dr. Jon is a family chiropractor at Abundant Life Chiropractic in Rancho Cucamonga. As he was attending California State University of San Bernardino, Dr. Jon was intent on becoming a pediatrician. "I found chiropractic through a friend. As I looked into it, I realized that it was much more in line with my belief in a natural approach to health." He changed his path and decided he'd use his passion for helping children and families with chiropractic care. He attended Los Angeles College of Chiropractic to earn his Doctor of Chiropractic, graduating summa cum laude as salutatorian of his class. Dr. Jon is certified in the Webster Technique and has studied pediatric chiropractic through the International Chiropractic Pediatric Association (ICPA). For more information, please visit: www.RanchoCucamongaChiropractor.com
The Holistic Moms Network is a national 501(c)(3) non-profit organization connecting like-minded parents who are interested in holistic health, green living and mindful parenting. Everyone is welcome to attend our monthly gatherings, held on the first Monday of each month, to try out one or two events before becoming a member.
Find more information at  https://chapters.holisticmoms.org/chapters/ca-cucamonga/
The Holistic Moms Network is a nonprofit support and discussion network. Our mission, as a membership-based 501(c)(3) organization, is to connect parents, both in-person and online. We encourage parenting from the heart, natural health, and green living. We welcome people wherever they are on their own holistic path in an environment that does not judge. Our local communities are led by volunteer community organizers, and gather at least once a month. Everyone is welcome to attend an event or two before becoming a donating member. For a $30 tax-deductible annual donation, you gain access to your local chapter monthly gatherings, local and national online groups, group purchasing options, and other local offerings and national member benefits. Membership scholarships are available. Learn more at https://www.holisticmoms.org/connect/