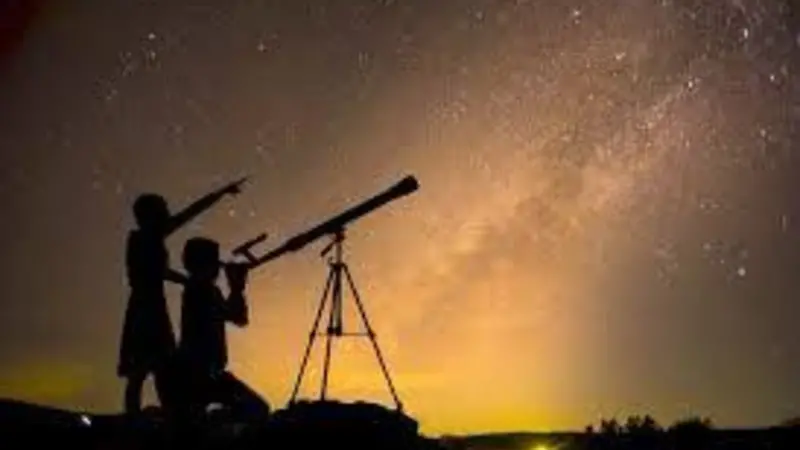 Family Stargazing Party - Holistic Moms Network Ramona, CA Chapter
Our last Family Stargazing Party was SO SUCCESSFUL, we decided to do it again!
Join us for a Family Stargazing Party! **Please read this entire post for important details**
HMN-Ramona and Principe di Tricase Winery have joined efforts to bring you a galactic evening! Join us for a night of pizza and stargazing with our very own local astronomy expert, Dave Whigham and his wife Kristy!
Dave Whigham has been an astronomy enthusiast since he was a kid. When Dave was in high school, he and his father built an observatory in their backyard right here in Ramona! Doug went on to SDSU and graduated with his degree in math and astronomy. Dave is a member of the San Diego Astronomy Association (SDAA). Through the SDAA, Doug takes his telescopes to stargazing events as public outreach efforts to share his love of astronomy and help others discover the wonders our skies hold. Dave's wife, Kristy, is a retired teacher from James Dukes Elementary. Kristy will be assisting Dave.
Principe di Tricase Winery is family owned & operated by Raffaella Sepe with her husband and children. It is an authentic Italian winery right here in Ramona! They are offering a prix fixe menu, and it's fabulous! Enjoy Pizza Margherita *Made in Italy* That's right! The pizza is chef-crafted in Italy, flash frozen, and then it's shipped to the winery! It's ready to heat up and eat as if it came fresh out of the oven in Italy! We've had them. Trust us. They are AMAZING! **Special diets may be accommodated**
The evening will be FULL with fun starry activities for the kids, food & wine/beverage for everyone, and a guided tour of the night sky, whatever wonders it may hold, on Friday, December 10, 2021.
THE FINE PRINT
ADMISSION It's free. If you wish to join us and can make time for this event, please mark yourself as "Going" and then post, in the comment/discussion section, how many children are in your family.
Seating is limited to 20 children. Families of mothers who attend our HMN-Ramona Gatherings will be prioritized. If you do not attend our events or are not one of our "regulars," don't be discouraged! Please mark "Going," post the number of children in your family, and cross your fingers! If there is a lot of interest, we'll do our best to do this again!
TIME Arrival begins at 4:00. Food will be served around 5:00 and stargazing will being at 6:00. A craft and activities will be weaved in.
SUPPLIES You don't need to bring anything but your interest and enthusiasm. We'll take care of the starry activities….unless you have a telescope to share. If you do, please bring it! Dave will help us learn more about our own telescopes while we discover our nighttime skies.
FOOD This event is largely made possible by your purchase of the prix fixe menu. Please help us make this a success and be prepared to eat & drink at the winery. We ask that you do not bring outside food & drink. The prix fixe menu is as follows:
Personal-size Pizza Margherita + 1 glass of wine or other beverage of your choice. $15 for children $20 for adults 7-day advance notice is requested to meet special dietary needs (e.g. GF, V, DF)
Dessert menu is available upon request and is a separate charge.
This is an exciting evening we have in store for us! We hope to see you under the stars!
The Holistic Moms Network is a nonprofit support and discussion network. Our mission, as a membership-based 501(c)(3) organization, is to connect parents, both in-person and online. We encourage parenting from the heart, natural health, and green living. We welcome people wherever they are on their own holistic path in an environment that does not judge. Our local communities are led by volunteer community organizers, and gather at least once a month. Everyone is welcome to attend an event or two before becoming a donating member. For a $30 tax-deductible annual donation, you gain access to your local chapter monthly gatherings, local and national online groups, group purchasing options, and other local offerings and national member benefits. Membership scholarships are available. Learn more at https://www.holisticmoms.org/connect/