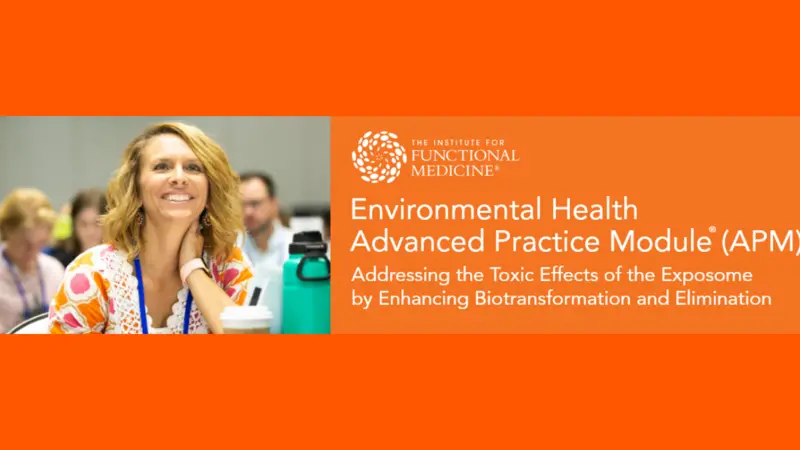 Functional Medicine Advanced Practice Modules® (APM) Environmental Health 2021

We have learned a great deal in recent years about how toxicants and toxins affect us, where they originate, and how to improve our ability to detoxify. Understanding toxicity and taking practical steps to improve biotransformation and elimination of toxicants are essential and critical pieces in any integrative approach to a patient's health and well-being. 
In this course expert educators from The Institute for Functional Medicine (IFM) will review the foundational biochemistry and genetics associated with biotransformation pathways, connect organ system dysfunctions to potential toxic exposures, and detail the useful laboratory evaluations for evaluating toxicant exposure levels and subsequent physiologic stresses in patients. Once these important clinical connections are made, the team will detail specific treatment approaches. This program also uses a case-based, integrated approach to effectively deliver the tools necessary for clinicians to diagnose and treat the toxic component of their patients' total health pictures.