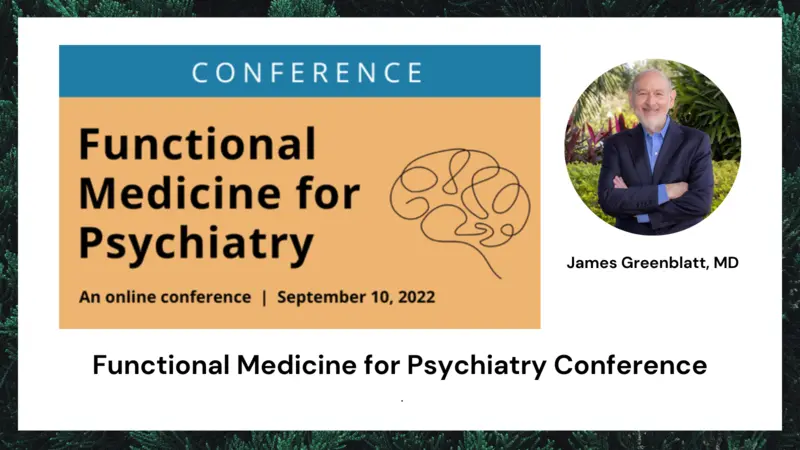 Functional Medicine for Psychiatry Conference: A Patient-Centered Approach to Mental Health Care

Are you sick of treating patient symptoms? Unable to help them find lasting relief?
These conference presentations will help you understand and utilize a functional, patient-centered model of care in your practice, providing a new model of recovery for patients.
Healthcare is changing; psychiatry is not. It's time to expand how we provide psychiatric care. Mental health professionals deserve better diagnostic and treatment tools. Our patients deserve better care and hope for recovery. Mental illnesses are being treated according to models that haven't changed in over a half-century. Patients with unique symptomatic presentations are being tucked into one-size-fits-all categories, and offered treatment to manage symptoms rather than address their biologic individuality.
Discover a new model of psychiatric assessment and treatment with a functional medicine approach that will help you improve patient outcomes and transform the field of psychiatry. You'll learn how to assess a patient's unique biomarkers and the biological, genetic, and environmental factors associated with their condition to create a personalized treatment plan that moves beyond symptom management and suppression, and guides patients to lasting wellness.
---
Presentation recordings now available on demand!
---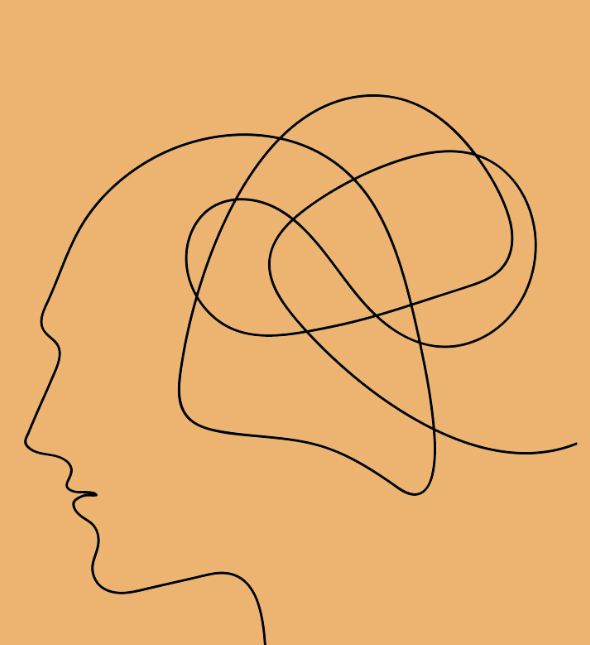 What You'll Learn
The root causes and biochemical factors contributing to mental illness
The science behind the mind, gut and body connection
How to safely utilize functional medicine tools in your clinical practice
How to analyze clinical tests, labs, and diagnostics for more personalized patient treatment
How to develop treatment plans based on unique biochemistry and genetic testing
How to enhance treatment with nutritional supplementation
The latest research in functional medicine and nutritional psychiatry
Who Will Benefit from this Event?
Psychiatrists & Clinicians  •  Nurses & Nurse Practitioners  •  Psychologists  •  Social Workers  •  Family Medicine Doctors  •  Naturopathic Doctors
---
What is Psychiatry Redefined?
An educational platform for practitioners who seek to move beyond symptom management or suppression and instead offer patients real recovery.

A beacon of hope for individuals struggling with mental illness who are tired of ineffective treatments and 'one size fits all' interventions who seek personalized care.

A bridge between discovery and application that infuses integrated therapeutic models with the very latest in scientific research.

A vision brought to life for mental health professionals, patients, family members, and caregivers that focuses not only on neurologic health but also physical and emotional wellness. A functional roadmap integrating mind and body together in order to achieve balance and lasting health.

A new model to move the field of psychiatry along a path illuminated by science.
Dr. Greenblatt, Founder
A pioneer in the field of integrative medicine, James M. Greenblatt, MD, has treated patients since 1988. After receiving his medical degree and completing his psychiatry residency at George Washington University, Dr. Greenblatt completed a fellowship in child and adolescent psychiatry at Johns Hopkins Medical School. Dr. Greenblatt currently serves as the Chief Medical Officer at Walden Behavioral Care in Waltham, MA and serves as an Assistant Clinical Professor of Psychiatry at Tufts University School of Medicine and Dartmouth College Geisel School of Medicine.
An acknowledged integrative medicine expert, educator, and author, Dr. Greenblatt has lectured internationally on the scientific evidence for nutritional interventions in psychiatry and mental illness. Through three decades of practice and research, Dr. Greenblatt is a leading contributor to helping physicians and patients understand the role of personalized medicine for mental illness.
He is the author of seven books, including Finally Focused: The Breakthrough Natural Treatment Plan for ADHD; Nutritional Lithium: A Cinderella Story; Answers to Anorexia; Integrative Medicine for Alzheimer's; and Integrative Medicine for Binge Eating.
Dr. Greenblatt is the founder of Psychiatry Redefined, an educational platform dedicated to the transformation of psychiatry. Psychiatry Redefined offers online CME-approved courses, webinars, and fellowships for professionals to learn about functional and integrative medicine for mental illness. To learn more, please visit www.JamesGreenblattMD.com.