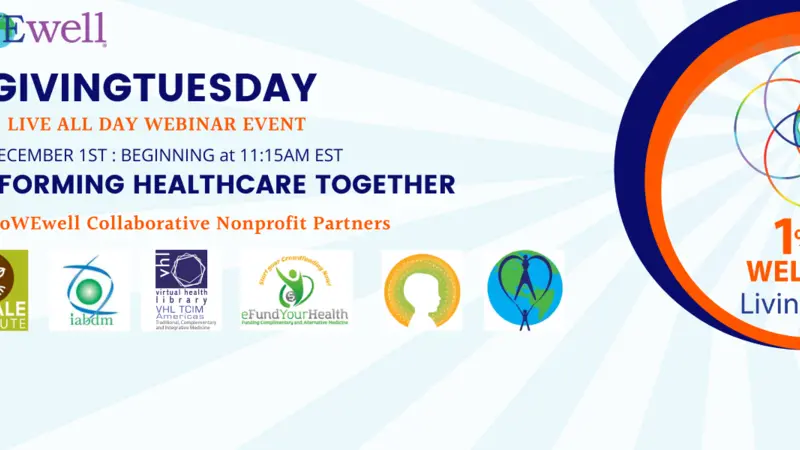 Giving Tuesday

Join us for an all-day webinar series with KnoWEwell Collaborative Nonprofit Partners.  
Together we are Transforming the Healthcare we Know.
Join the Movement and Donate!
Featuring:
KnoWEwell Founder – 1% for a WELLthier Living World – 11:00am
Academy of Integrative Health & Medicine (AIHM) – 12:15pm
eFundYourHealth – 1:15pm
Rodale Institute – 2:15pm
Holistic Moms Network – 3:15pm
VHL TCIM Americas – 4:15pm
International Academy of Biological Dentistry and Medicine (IABDM) – 5:15pm
Epidemic Answers | Documenting Hope - 6:15pm
(Times are EST)
In addition to the 1% of sales we donate to all KnoWEwell WELLthier Living Nonprofit Collaborative Partners, when you join the KnoWEwell Community on Giving Tuesday and throughout the month of December 2020, KnoWEwell will give you a Free Basic Membership and will donate 50% of sales to our Nonprofit Collaborative Partners, as well as two memberships to individuals in need and U.S. Veterans.
*See Collaborative Partners Profiles for KnoWEwell Free Codes*