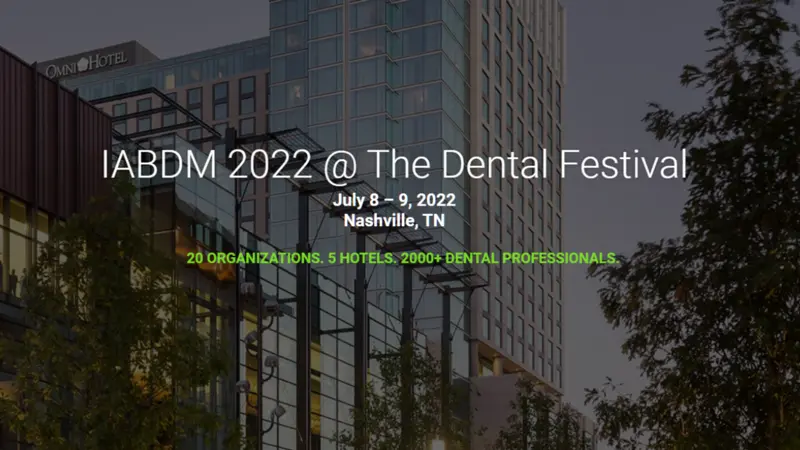 IABDM 2022 @ Dental Festival
The Most Unique Dental Conference EVER
Slated for July 6 – 10, 2022, The Dental Festival is a one-of-a-kind event, with up to 20 dental conferences held concurrently in a single location…
including the IABDM's sessions on July 8 and 9.
You can stay for just our conference or stay the whole week. Your ONE-TIME admission gives you the opportunity to attend courses hosted by ANY and ALL of the participating organizations!
It's a WIN-WIN!
And education is just the start of it. There's also a universal keynote. More vendors than you can imagine. Theme days. Evening parties, with music, dancing, and more! You can launch a speaking career (and maybe even win prizes!) by participating in Dentistry's Got Talent, a lineup of TED-style talks for dental professionals. You can pitch your product, technique, or service ideas for potential investors at The Dental Tank.
Education. Fun. Networking. Collaboration. Expansion.
All in one location and all for a single fee!
Whether you attend the two days of IABDM courses on Friday and Saturday or all four days of classes, you'll leave with a wealth of new knowledge, even new opportunities, and inspiration beyond measure.
REGISTER AND BOOK YOUR ROOM HERE
Please note that beginning and start times for IABDM's sessions on July 8 and 9 are approximate while the schedule is finalized.