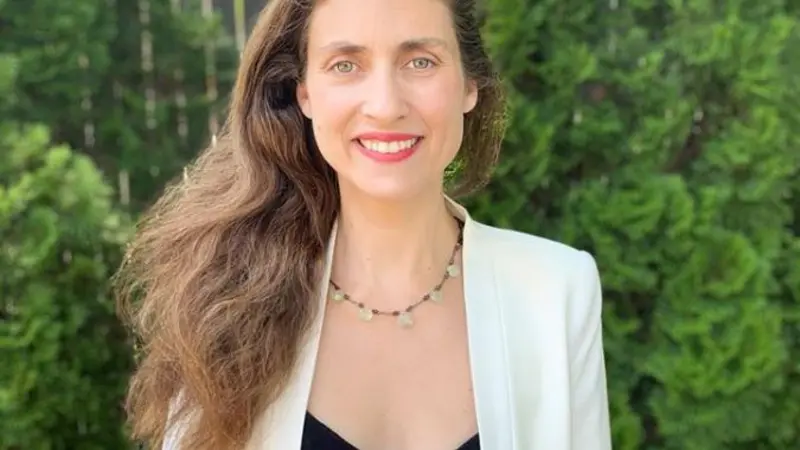 Integrating the Physical and Spiritual Through Chiropractic Care - Holistic Moms Network Monmouth County East, NJ Chapter
Dr. Liza Cherubini is a family chiropractor, speaker, and educator in Red Bank, N.J.
She has dedicated her life to serving people at the highest level through vitalistic chiropractic care. A vitalistic approach to chiropractic looks at the entire person and not merely the parts or symptoms. With this approach, there is a greater healing and consciousness shift that takes place with the chiropractic adjustments. It is her personal mission to help awaken and heal humanity by providing chiropractic care.
Dr Liza graduated from Life Chiropractic College West in the San Francisco Bay area in 2011. In addition to her advanced training in chiropractic school, she has completed the ICPA program (International Chiropractic Pediatrics Association) to advance her knowledge in working with pregnancy and kids. She is certified in the Webster's technique. She has advanced training in BioGeometric Integration which allows the practitioner to work with the body as an integrated whole and increase the refinement and effectiveness of the chiropractic adjustment.
She has also been a yoga practitioner for the past 25 years, and studies yoga and chiropractic philosophy. She and her husband Dr Casey Cherubini have two amazing children, Sophia and Clara Grace.
In this talk, Dr. Liza Cherubini will be discussing how life experiences can affect our life expression in the world. She will discuss the original intention of chiropractic care and how that relates to this, as well as offer other lifestyle choices that will support us and our families toward greater healing and life expression.
The Holistic Moms Network is a nonprofit support and discussion network. Our mission, as a membership-based 501(c)(3) organization, is to connect parents, both in-person and online. We encourage parenting from the heart, natural health, and green living. We welcome people wherever they are on their own holistic path in an environment that does not judge. Our local communities are led by volunteer community organizers, and gather at least once a month. Everyone is welcome to attend an event or two before becoming a donating member. For a $30 tax-deductible annual donation, you gain access to your local chapter monthly gatherings, local and national online groups, group purchasing options, and other local offerings and national member benefits. Membership scholarships are available. Learn more at https://www.holisticmoms.org/connect/