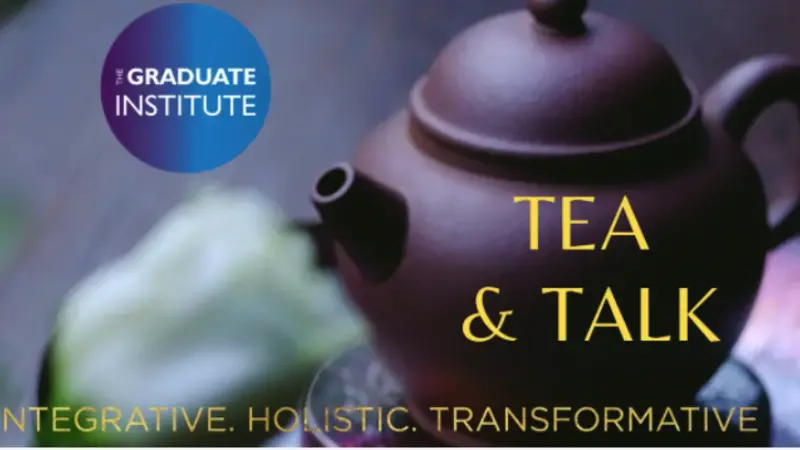 Join us Virtually for Tea and Talk to Discuss Integrative Health and Healing and Consciousness Studies

Join us on Tuesday, May 18th from 1-2 pm ET for Tea & Talk about The Graduate Institute's educational programs, philosophy, and student experience.
This interactive and immersive conversation will be led by two of our gifted Program Coordinators, Kim Ruggiero and Susan Strickland; these two talented and articulate ladies — both graduates of TGI's Masters Programs — will provide an unforgettable experience in learning about The Graduate Institute.
 
Join us Virtually for Tea & Talk so you can experience the following:
A guided meditation by Mindfulness Meditation teacher Kim Ruggiero

Discussion of holism and how the TGI learning experience is different from traditional education

How TGI programs are transformational since the teaching modality invites coherence and a heart-centered connection into the cohort experience.
Please invite your friends and family to learn about TGI's fresh, heart-centric approach to professional and personal development.
The Graduate Institute offers transformative, paradigm-busting degrees and certificate programs in emerging fields of inquiry. It is dedicated to creating an environment for learners to pursue their passions and affect changes in their lives and work. The Institute's innovative programs are designed to meet the needs of contemporary thinkers on their paths of personal and professional evolution. Students, who are referred to as "colleagues," take an active role in directing their own learning process.