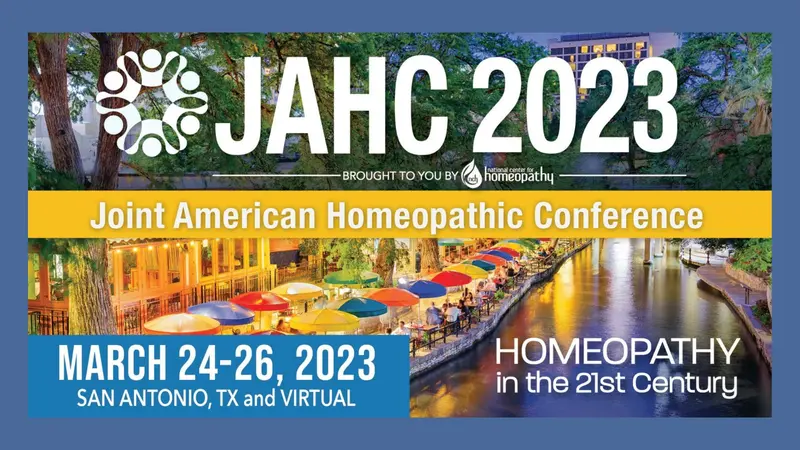 Joint American Homeopathy Conference 2023

The Joint American Homeopathic Conference (JAHC) is an exciting annual event where homeopathy supporters, practitioners, and students come together to learn, connect, and thrive.
Hosted by the National Center for Homeopathy, the JAHC 2023 will be a hybrid conference, featuring both in-person tickets to attend in San Antonio, Texas, and virtual ticket options. In-person presenters will be live streamed online for virtual attendees and virtual presenters will be live streamed online and projected on a screen in San Antonio for in-person participants. 
Top educators from the US and around the world share their homeopathy expertise about a variety of topics within the conference theme. Our community is diverse in the way that they approach health through homeopathy, and at JAHC we welcome everyone. The conference is designed to honor traditional, classical methods and introduce attendees to the latest advancements, approaches and innovations being used today. While the inclusion of new methods does not constitute an endorsement, we pride ourselves on being inclusive and offering members of our community a platform to share their 21st century knowledge and experiences.
JAHC is your chance to meet other colleagues and leading instructors, learn something new, and connect with like-minded individuals.
Where?   San Antonio, Texas – on the Riverwalk -  OR  online from the convenience of your home!
Register for the 3-day package and use code NCH7474 for a special discount!