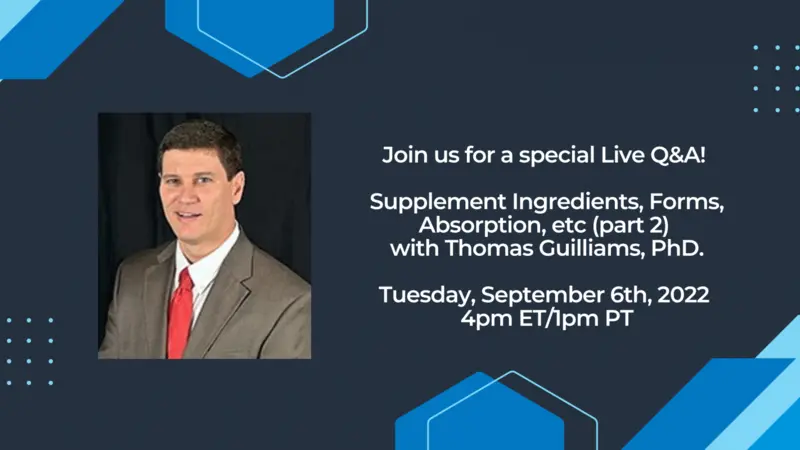 LIVE! Q&A - Part 2 with Thomas Guilliams, PhD

Esteemed Colleagues,
We are excited to have you join us for a special Live Q&A - Part 2 with Thomas Guilliams, PhD.
Dr Thomas Guilliams, PhD, is the founder of Point Institute, an independent research organization focused on examining and disseminating information about the use of natural therapeutic options for treating and preventing chronic disease. 
Topic: Supplement Ingredients, Forms, Absorption, etc. (patient-treatment advice will not be provided)
Mark your calendars: Tuesday, September 6th, 2022 at 4pm ET/1pm PT.
You can submit questions ahead of time to info@ifnacademy.com or bring your burning questions to the live event! 
Register HERE. Registration is limited; however, this presentation will be recorded and made available to all registrants shortly after the event has concluded.
Upon request, IFNCP graduates may apply 1.0 CEU towards their IFNCP Credential.
If you have any questions, feel free to contact us. 
In health, The IFN Academy Team