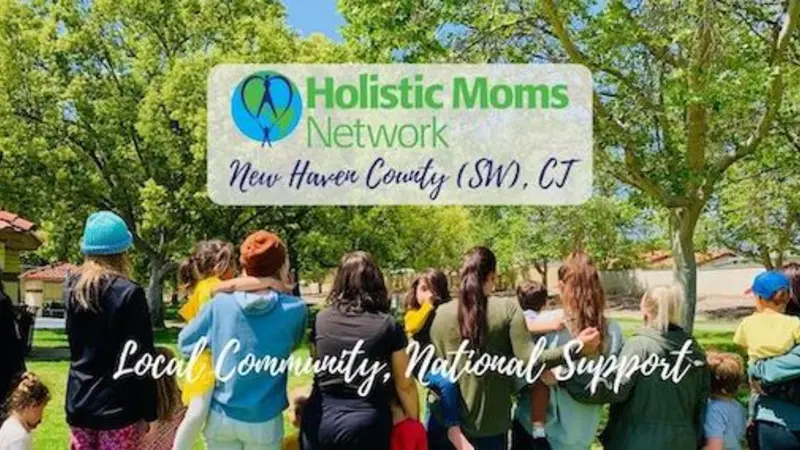 Moving with Childhood Fitness ft. Steve Komorowski - Holistic Moms Network New Haven County-Southwest, CT Chapter
On December 20 at 6:30 p.m., join the Holistic Moms Network's New Haven County chapter as fitness professional Steve Komorowski (fitforevermilford.com) will focus on childhood exercises with parents, grandparents, family members and others during the chapter's monthly meeting, which is open to the public. It will be held in person at Nate's Plates in Milford, Conn.
Childhood exercise programs are vital for proper wellness. So often focus is placed just on nutrition or built around certain sport skill activities. Although these are important, traditional exercises are as well; unfortunately, the latter has fallen out of fashion. Komorowski will teach parents seven basic exercises that children can continue doing for life. They don't compete against others, but rather try and beat their own personal best numbers. From being able to touch toes to do a proper push-up, childhood fitness is paramount.
Komorowski's experience has spanned from designing and executing physical readiness programs in the U.S. Navy to developing and implementing a health and fitness education program for The First Montessori School of Sandy Springs, Ga. A dedicated fitness professional with a lifelong commitment to helping others reach their health and wellness goals, Komorowski has over 20 years of experience in providing training and conditioning, both in group and one-on-one settings. He is ISSA-certified and insured.
Nate's Plates (natesplates.net) is a local eatery, located at 2 Schooner Lane in Milford, which focuses on locally sourced fresh products and ingredients as much as possible, gluten- and dairy-free choices, ready-to-go meal options, and much more.
The Holistic Moms Network is a nonprofit support and discussion network. Our mission, as a membership-based 501(c)(3) organization, is to connect parents, both in-person and online. We encourage parenting from the heart, natural health, and green living. We welcome people wherever they are on their own holistic path in an environment that does not judge. Our local communities are led by volunteer community organizers, and gather at least once a month. Everyone is welcome to attend an event or two before becoming a donating member. For a $30 tax-deductible annual donation, you gain access to your local chapter monthly gatherings, local and national online groups, group purchasing options, and other local offerings and national member benefits. Membership scholarships are available. Learn more at https://www.holisticmoms.org/connect/