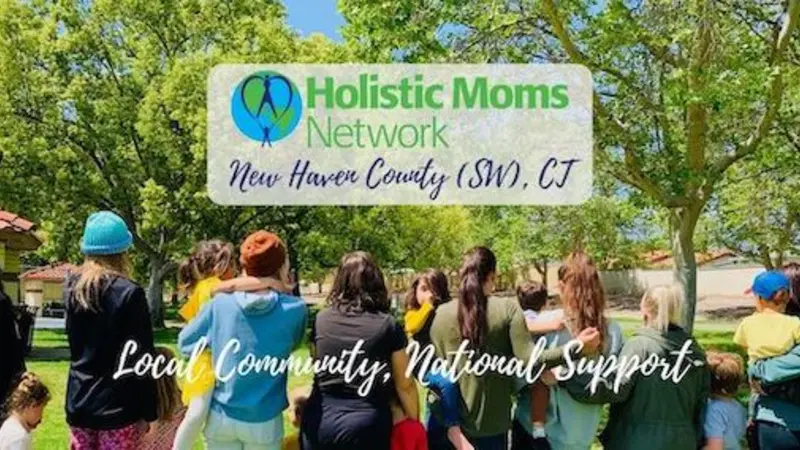 Portable Nourishment During Outdoor Fun - Holistic Moms Network New Haven County (Southwest), CT Chapter
On May 16 at 6:30 p.m., join the New Haven County chapter of Holistic Moms Network as we gather to talk about resources, questions and ways to nourish your families as they head out to be active outdoors, and the meals and foods that you can take with you. This wisdom circle meeting will be held in person at Nate's Plates in Milford, Conn.
As we head toward planning for summer activities and getting outdoors, it is important that we also include invigorating, nurturing, grounding and learning time for ourselves and our families. This includes on-the-go foods that are easy to pack and eat, nutritious, fun, and more when we head out for hiking, playground meetups, waterfront activities, picnics, road trips, family gatherings and other places.
Attendees are invited to bring their tried-and-true recipes or product recommendations that make food preparing easier for summer fun. This wisdom circle meeting is also a chance for those interested in finding other holistic-minded parents in the Connecticut area to network with and get to know each other in an informal way.
Nate's Plates (NatesPlates.net) is a local eatery, located at 2 Schooner Lane in Milford, which focuses on locally-sourced, fresh products and ingredients as much as possible, gluten- and dairy-free choices, ready-to-go meal options, and much more.
Our general meetings, open to the public, are held on the third Tuesday of each month. RSVP to Tori Lawlor at tdavisca@aol.com or on Facebook.com/HMNNewHaven's event tab.
The Holistic Moms Network is a nonprofit support and discussion network. Our mission, as a membership-based 501(c)(3) organization, is to connect parents, both in-person and online. We encourage parenting from the heart, natural health, and green living. We welcome people wherever they are on their own holistic path in an environment that does not judge. Our local communities are led by volunteer community organizers, and gather at least once a month. Everyone is welcome to attend an event or two before becoming a donating member. For a $30 tax-deductible annual donation, you gain access to your local chapter monthly gatherings, local and national online groups, group purchasing options, and other local offerings and national member benefits. Membership scholarships are available. Learn more at https://www.holisticmoms.org/connect/