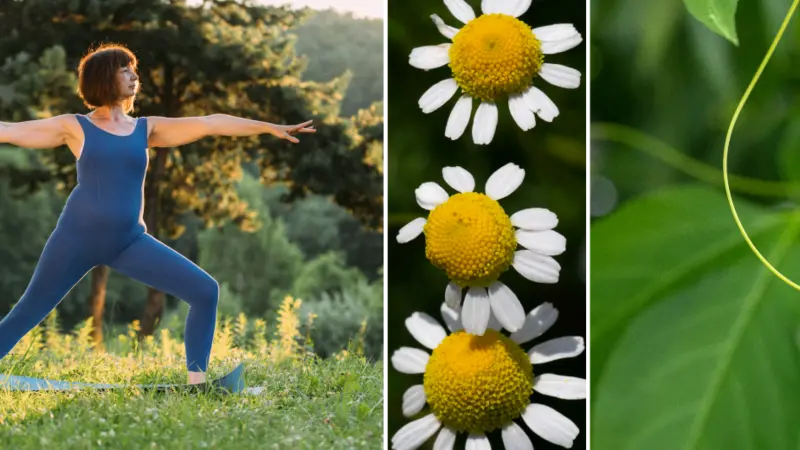 Regenerate: Yoga and Mindful Living Retreat at the Rodale Institute

Regenerate your body, nourish your soul, and prepare to get seriously inspired about the future of our planet, on this yoga and wellness retreat at the Rodale Institute.
Practice yoga & meditation in Rodale's 250 year old breathtaking barn and outdoor pavilion with Sue Elkind and Naime Jezzeny.

Take part in an immersive farm tour and mind-blowing lecture with Jeff Tkach covering the fundamental, indispensable need for healthy soil to produce healthy food and healthy people, and to better understand how this impacts our future.

As the global leader in regenerative, organic agriculture, Rodale is dedicated to restoring our broken food and farming systems worldwide through research and education.

Enjoy a farm-to-table plant-based lunch and talk with chef Erik Oberholzer as you break bread in community with other like-minded yoga students and friends.
You will:
Enjoy 2 yoga and meditation practices to get grounded, rejuvenated, and motivated to enhance your wellness habits.

Walk away understanding the concept of regeneration and regenerative agriculture as a method of carbon sequestration, and human and planetary health.

Explore the choices you can make on a daily basis related to food and farming, and the importance of contributing toward the healing of the world as yogis.

Participate in food and gardening demos and educational talks with the goal of inspiring you in the kitchen and creating your own patch of regenerative agriculture.

Optional Reiki sessions will be offered throughout the day.
This is a rare and not-to-be-missed opportunity to gather with great minds, big hearts, and the movers and shakers of the organic movement. Together we are capable of harnessing the power of regenerative organic agriculture to secure the future health of the planet and transform lives.  Hope you can join us in healing the world!
INVESTMENT:  $195
Price includes farm-to-table meal, yoga & farm education, and a contribution toward Rodale Institute. Please bring a yoga mat, two blocks, and two blankets.  Retreat will happen rain or shine.
Rodale Institute
Rodale Institute is a 501(c)(3) nonprofit dedicated to growing the organic movement through rigorous research, farmer training, and consumer education. Widely recognized as the birthplace of the organic movement, Rodale Institute has been the global leader in regenerative organic agriculture for over 70 years.