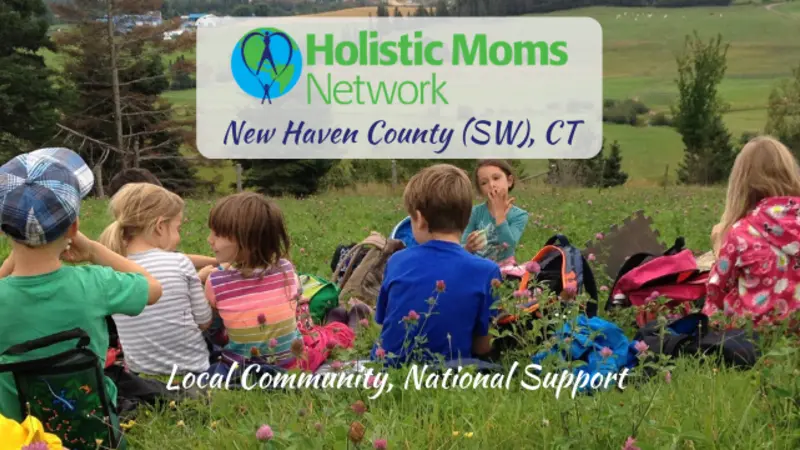 Understanding Baby Language - Holistic Moms Network New Haven County (SW), CT Chapter

On February 15 at 7:30 p.m., join the New Haven County chapter of Holistic Moms Network as Lindsay Zawadski speaks about the Dunstan baby language technique. Attendees will learn about the technique; the benefits; and how to listen for, interpret and respond to a newborn's sounds before they start crying.
This meeting will be held on Zoom to reach a broader audience of Connecticut holistic-minded parents, soon-to-be parents, grandparents with young grandbabies, and childcare providers. Please register ahead of time for the event.
Dunstan baby language was created by Australian opera singer Priscilla Dunstan, who observed that babies voice specific sounds just before they begin crying. She found that learning these certain sounds enables you to figure out what your baby is trying to tell you before their crying begins to escalate. Over an eight-year span, Dunstan used her skills as a singer and vocalist to conduct research on babies around the world, resulting in the creation of the Dunstan baby technique. Dunstan views it as more of a "language" than a technique that parents and caretakers can learn and use with their babies.
Zawadski is a certified Dunstan baby language educator with a medical assisting background. For her, most importantly, she is a homeschooling mother of two girls and used this method with them when they were babies. She hopes that Dunstan baby language will become more well-known as a valuable tool for new parents and caregivers and be taught as a part of newborn parenting classes. ---------------------------------------------
Register in advance for this meeting: https://us02web.zoom.us/.../tZYkf...
After registering, you will receive a confirmation email containing information about joining the meeting.
* Download the free zoom app BEFORE the event. Start at zoom.us. * You may want to close all other open windows and restart your device prior to starting the event. * If you have trouble connecting, please try again.
The Holistic Moms Network is a nonprofit support and discussion network. Our mission, as a membership-based 501(c)(3) organization, is to connect parents, both in-person and online. We encourage parenting from the heart, natural health, and green living. We welcome people wherever they are on their own holistic path in an environment that does not judge. Our local communities are led by volunteer community organizers, and gather at least once a month. Everyone is welcome to attend an event or two before becoming a donating member. For a $30 tax-deductible annual donation, you gain access to your local chapter monthly gatherings, local and national online groups, group purchasing options, and other local offerings and national member benefits. Membership scholarships are available. Learn more at https://www.holisticmoms.org/connect/