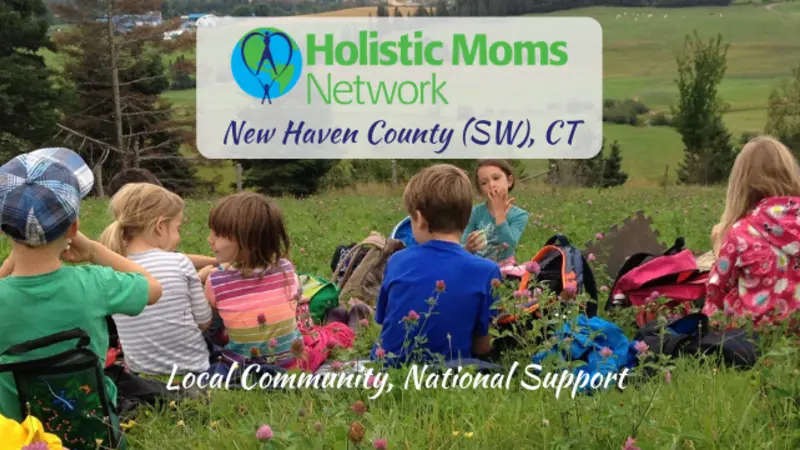 Learn How to Leave a Legacy with End-of-Life Doula Joan Law - Holistic Moms Network New Haven County (SW), CT Chapter

On March 15 at 6:30 p.m., join the Holistic Moms Network's New Haven County chapter as we discuss how raising our awareness of death can help enhance how we live. Joan Law is the owner of Stratford-based Feng Shui Joan's Way (fengshuijoansway.com) and maintains a proficiency badge from the National End-of-Life Doula Alliance (NEDA). End-of-life doulas provide emotional and spiritual support at an intensely personal time in an individual's life. They assist people and their loved ones in finding meaning, creating a legacy project, and planning for how the last days of their lives will unfold. The meeting will be held in person at Nate's Plates (NatesPlates.net) for local attendees as well as on Zoom (details below) for those farther away.
The task of "letting go of" or "re-imagining" sentimental things can be daunting. An important part of end-of-life planning can include work on a "Legacy Project." The art of Feng Shui is about managing environments with intention. End-of-life planning is similar. It's about creating an energy and environment around the process of death with intention. Knowing what and who we or a loved one want around them as they transition, and how possessions are to be retained and remembered, can be a meaningful exercise.
"Much of the Feng Shui work I do is clutter-clearing/downsizing for widows and widowers. As a natural progression of my work to help others manage life's yin and yang, this new certification allows me to further assist people in a positive way," says Law.
A legacy project is created to honor our life story. It is a physical reminder of who we are and the life we've lived, a gift to family and a treasure to cherish. Examples include memory books, letters, video and audio recordings, crafting favorite objects and clothing into keepsakes, and more.
--------------------------------------------------------------
ZOOM details:
* Register in advance for this meeting: https://us02web.zoom.us/.../tZModeytqz0uE9d50GkdFdcaANbm6... * After registering, you will receive a confirmation email containing information about joining the meeting. * Download the free zoom app BEFORE the event. Start at zoom.us. * You may want to close all other open windows and restart your device prior to starting the event. * If you have trouble connecting, please try again.
The Holistic Moms Network is a nonprofit support and discussion network. Our mission, as a membership-based 501(c)(3) organization, is to connect parents, both in-person and online. We encourage parenting from the heart, natural health, and green living. We welcome people wherever they are on their own holistic path in an environment that does not judge. Our local communities are led by volunteer community organizers, and gather at least once a month. Everyone is welcome to attend an event or two before becoming a donating member. For a $30 tax-deductible annual donation, you gain access to your local chapter monthly gatherings, local and national online groups, group purchasing options, and other local offerings and national member benefits. Membership scholarships are available. Learn more at https://www.holisticmoms.org/connect/