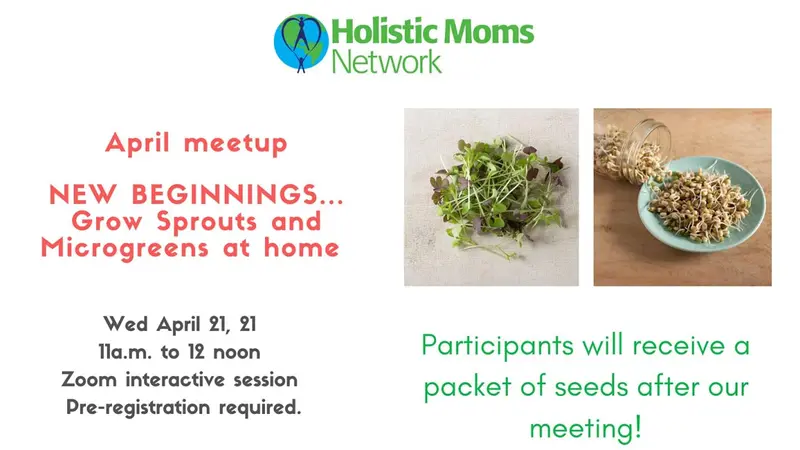 New Beginnings - Sprouting and Microgreens with Holistic Moms Network: Manhattan, NY Chapter

Celebrate the Momentum of Spring by Growing Microgreens and Sprouting.
Let's gather in community and plant the seeds of new beginnings. We will do this symbolically by growing microgreens and sprouts! These super-nutritious foods are easy to grow in small spaces and can be harvested in days. Participants will get a packet of seeds in the mail after the meeting.