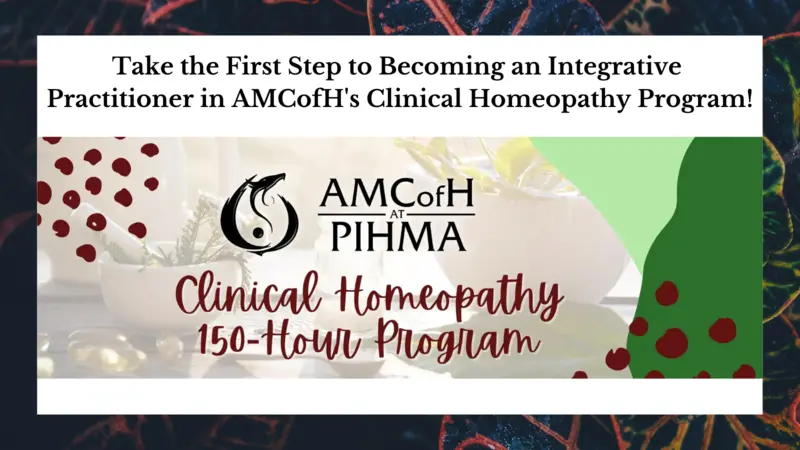 Clinical Homeopathy 150-Hour Program

Are you intrigued by Homeopathy and want a better understanding of this sensational medicine? AMCofH's Clinical Homeopathy 150-Hour program serves as a great introduction to Homeopathy and its clinical application. In this program you will receive functional training in homeopathic medicine, learn proper case management, and will meet with a certified homeopath twice a month for mentorship.
After this program, you will be able to treat acute conditions using Homeopathy and have a basic understanding of the core elements of Homeopathy. If you want to add Homeopathy as a modality to your practice, this is an excellent first step!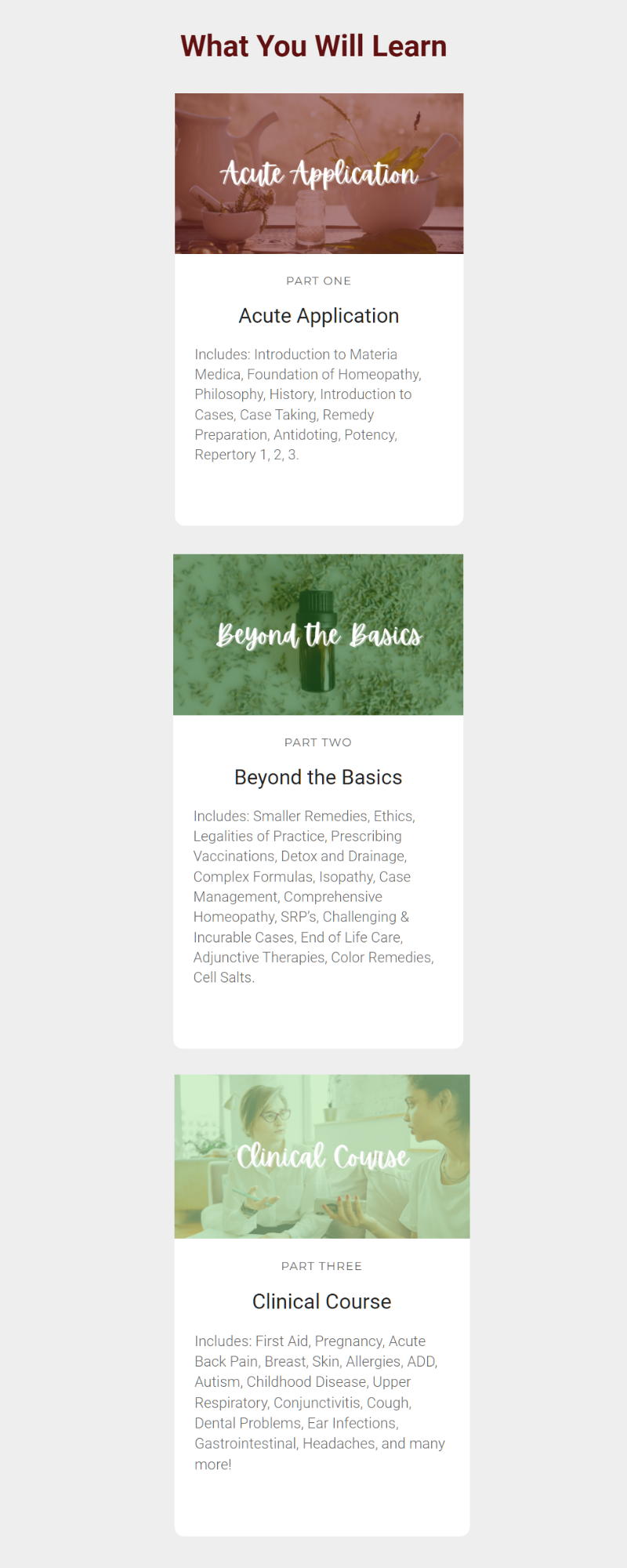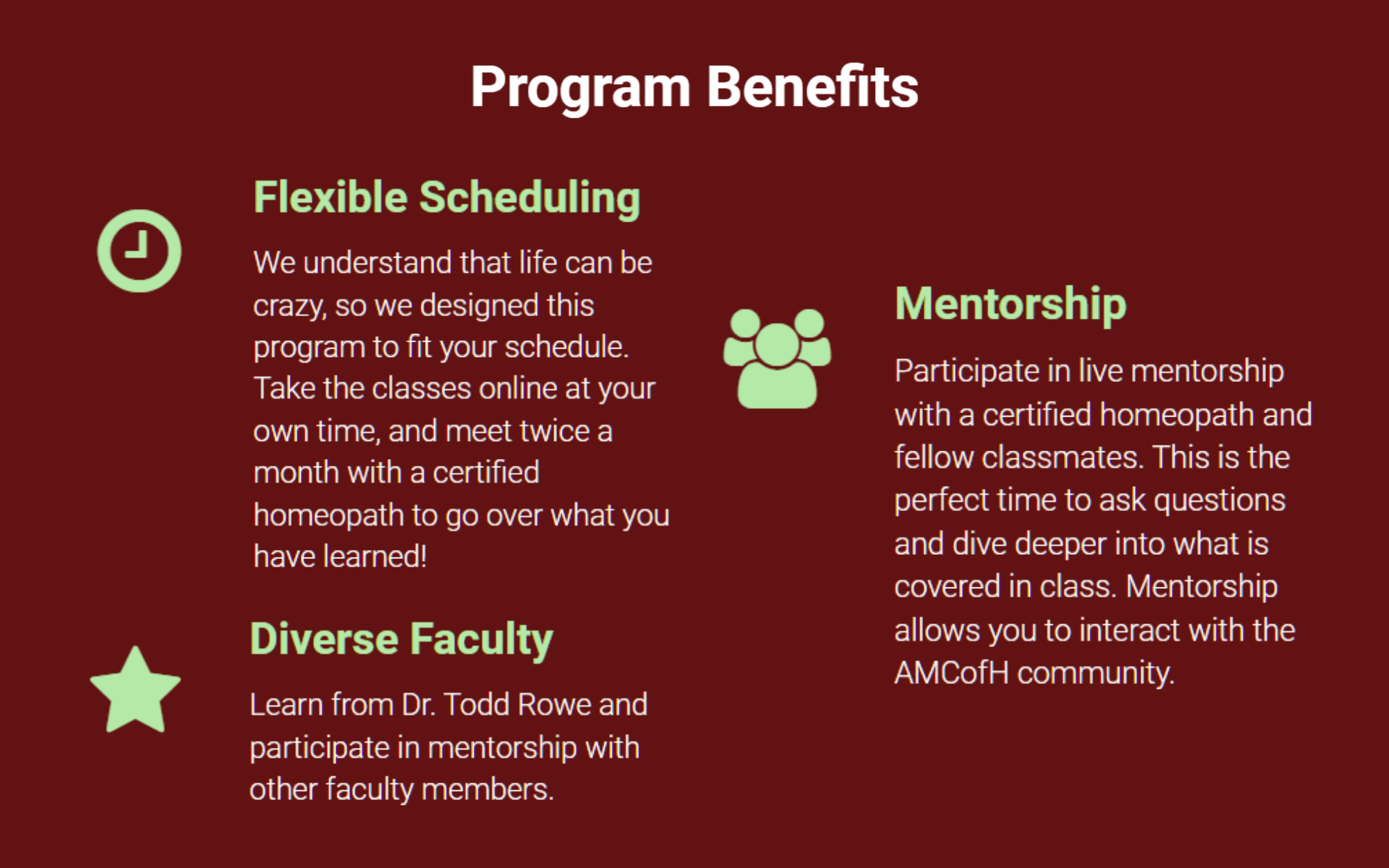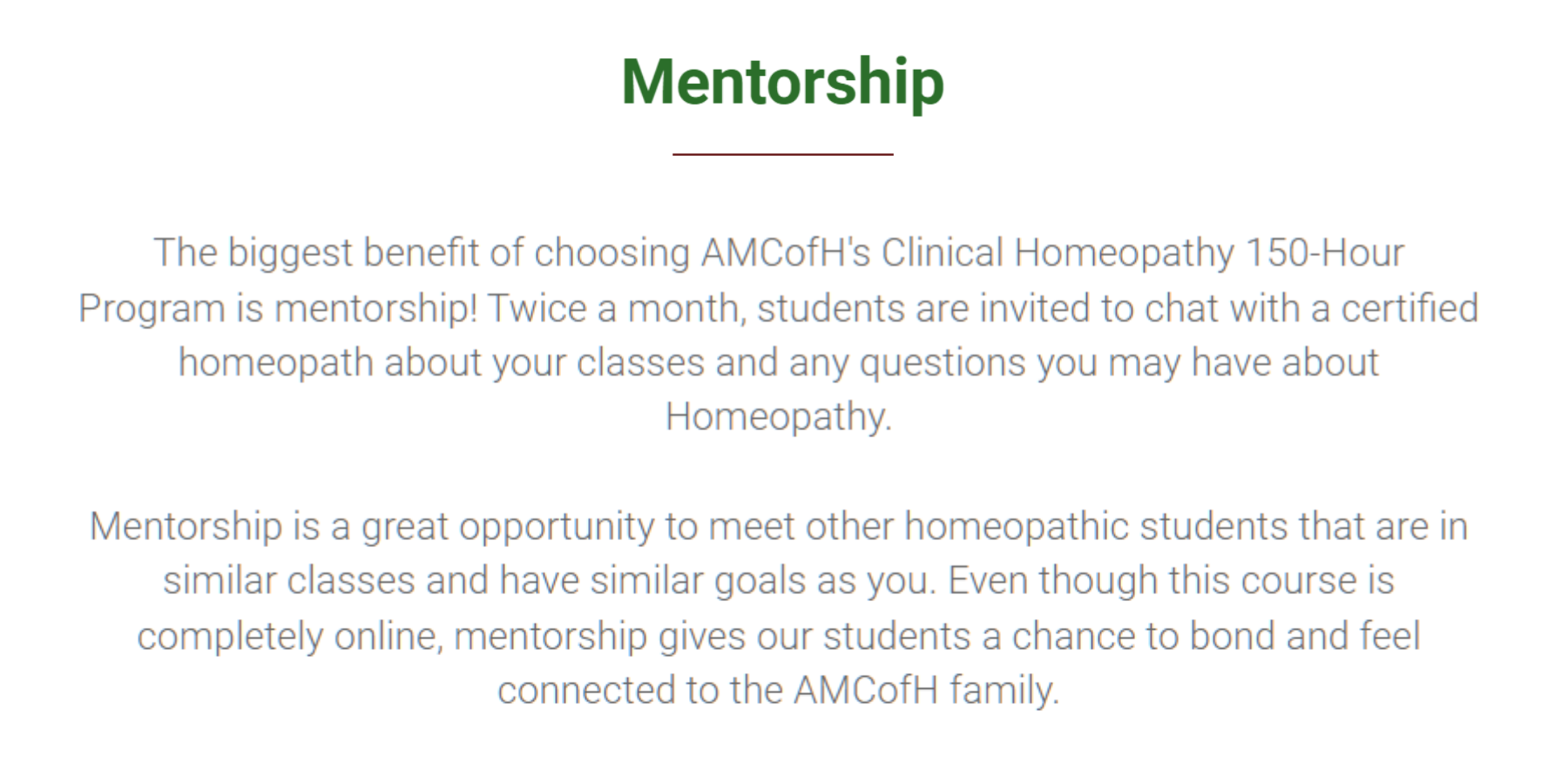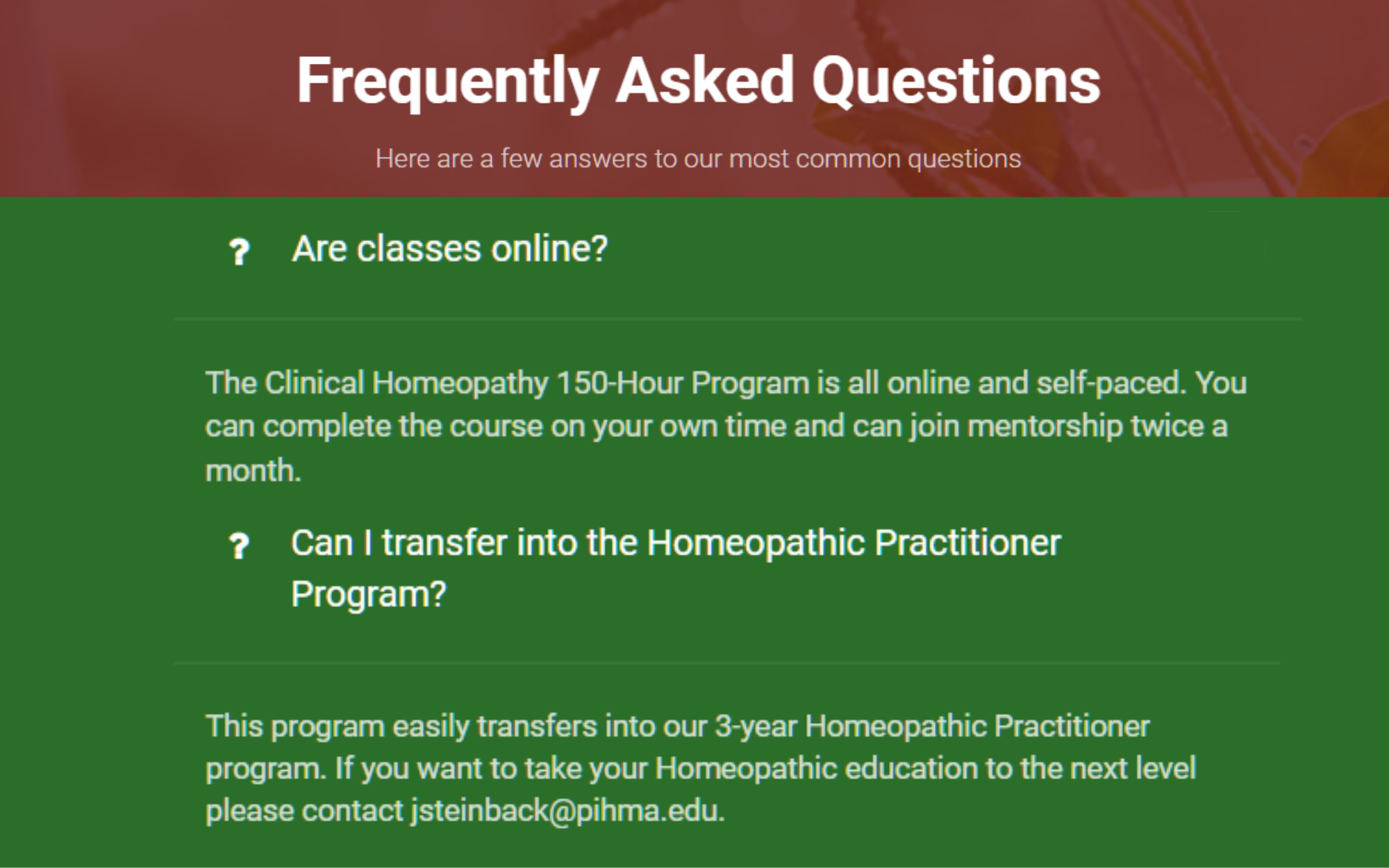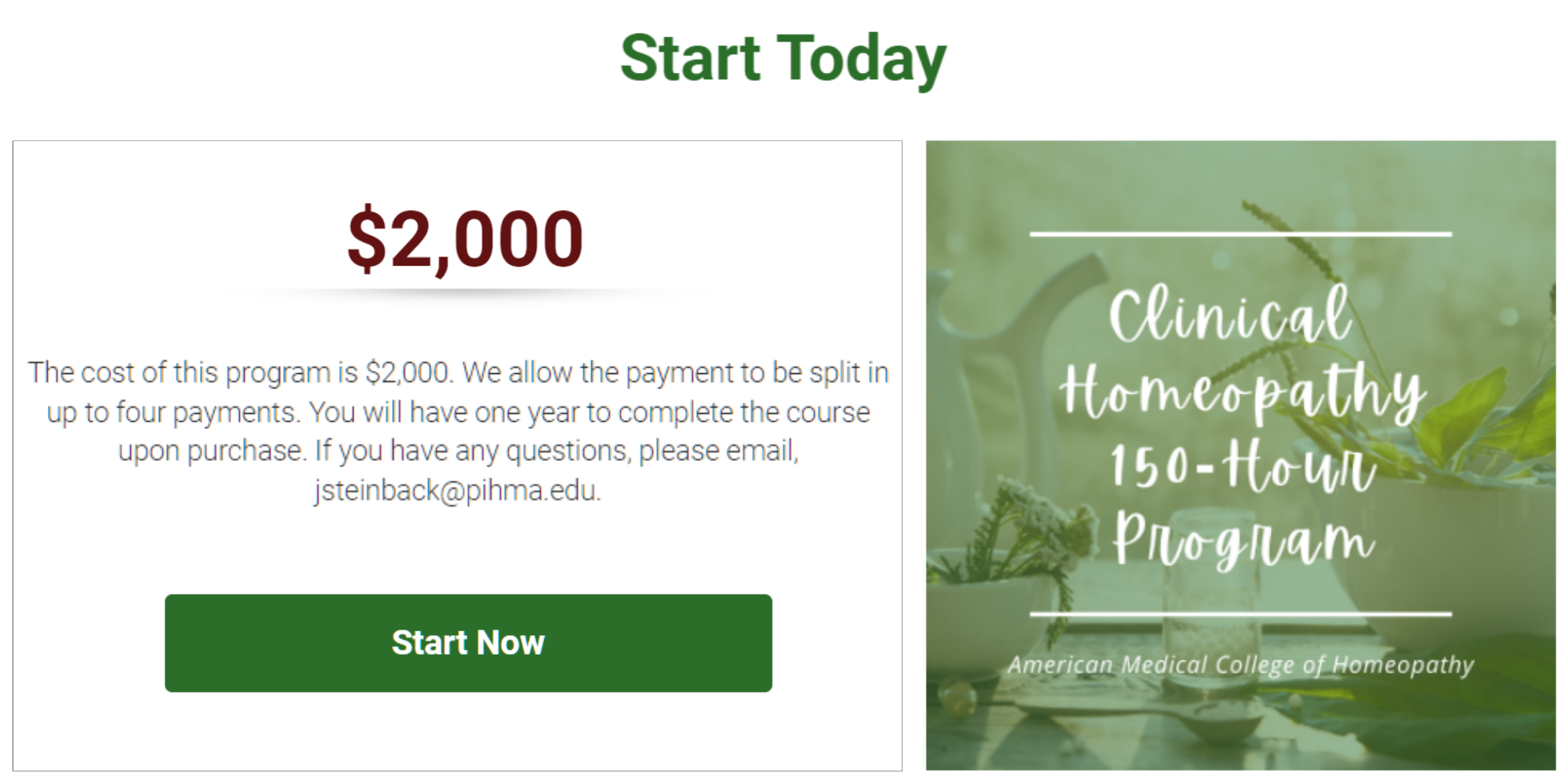 Registration link: https://www.amcofh.org/clinical-homeopathy-150/