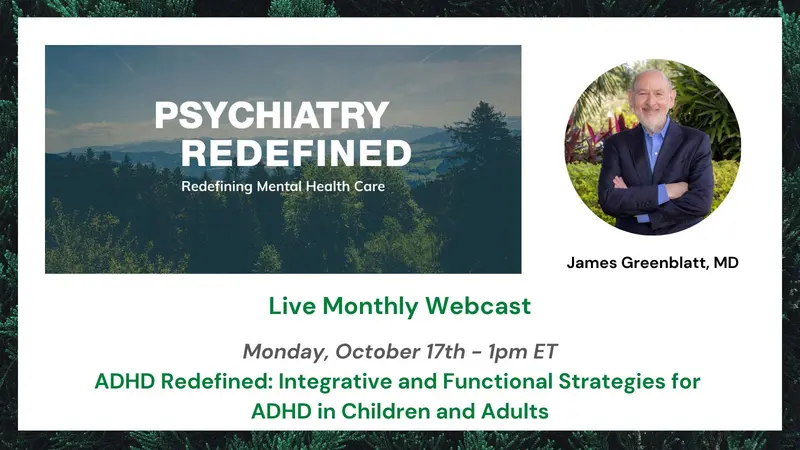 ADHD Redefined: Integrative and Functional Strategies for ADHD in Children and Adults

ADHD is one of the most common neurodevelopmental disorders of childhood. It is usually first diagnosed in childhood and often lasts into adulthood. ADHD is a chronic condition including attention difficulty, hyperactivity, and impulsiveness. 
In his new monthly series, Psychiatry Redefined, Dr. James Greenblatt, ADHD expert and author, explores a functional medicine treatment model for ADHD, emphasizing biochemical mechanisms and correction of nutritional imbalance to improve patient outcomes. 
In this program you will learn: 
What ADHD is 

Signs of ADHD 

The root causes of ADHD and how they are addressed with the functional medicine approach 

Non-biochemical treatments for ADHD 
Psychiatry Redefined
Psychiatry Redefined is an educational platform offering mental health professionals training in functional and integrative psychiatry for mental illness. We provide comprehensive, evidence-based and clinician-led courses, webinars, and resources to help professionals treat the root cause of psychiatric disorders, and utilize personalized medicine protocols in their practice.