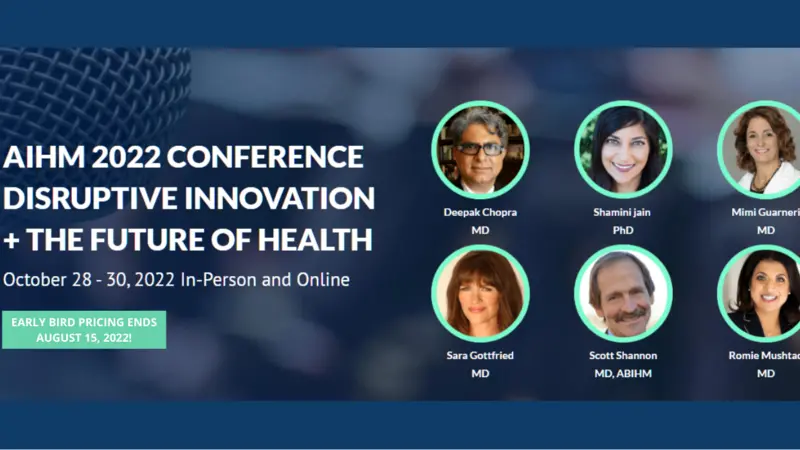 AIHM Conference 2022 People. Planet. Purpose.

We Are the Future
Healthcare is no stranger to disruptive innovation. Throughout history, pioneering innovators have made giant leaps in health. Now it's our time in integrative healthcare to lead the innovation.
Join us at our 2022 People. Planet. Purpose. Conference as we bring together global leaders to talk about the latest evidence-based integrative techniques and strategies. You'll engage in lively discussions and learn tools that you'll be able to leverage in your practice.
Conference Benefits:
Expand Your Mind
Treat Your Whole Body
Enhance Your Spirit
Collaborate with Your Community
Heal the Planet
Learn from Experts
Early bird pricing ends August 15, 2022.
Options to attend include in-person or virtual.