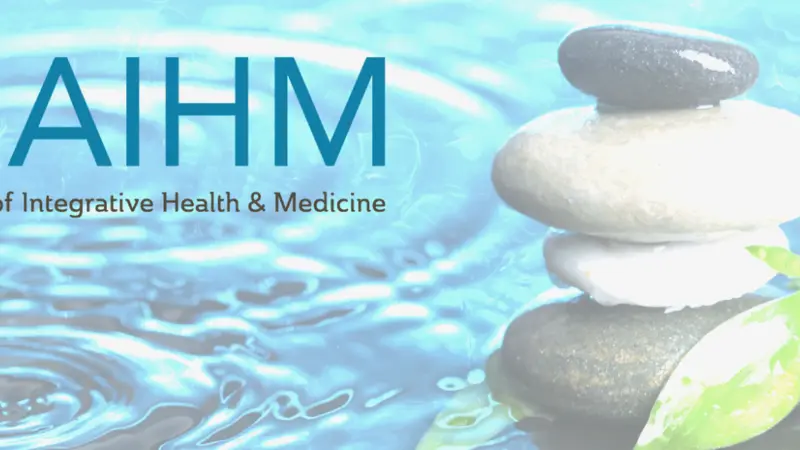 AIHM Wellness Webinar: The Best of John Weeks – An Interview with an Integrative Health Visionary

This webinar will be full of joy and story-sharing with John Weeks, recently retired Editor-in-Chief of the Integrator Blog/JACM, discussing his career and experiences within his various roles in the Integrative Health and Medicine movement.
John Weeks' work prior to engagement with the field in 1983 was in journalism, politics, and community organizing. He began with a decade of intensive work in the re-vitalization of the naturopathic profession before opening into the emerging integrative space. His leadership-oriented Integrator Blog News & Reports has chronicled and cajoled via perspectives informed by experience with many of the field's stakeholders: professional associations, hospitals, insurers, researchers, American Hospital Association, National Institutes of Health, and the World Health Organization. He helped found the Integrative Health Policy Consortium, the Academic Collaborative for Integrative Health (which he directed for 8 years), and the Academy of Integrative Health and Medicine. His present volunteerism includes roles with Integrative Medicine for the Underserved and a new institute under development at Morehouse University. Since 2016, he has served as editor-in-chief of JACM-Paradigm, Practice and Policy Advancing Integrative Health (The Journal of Alternative and Complementary Medicine) where he has partnered with top academic researchers for special issues in key subjects such as whole systems research, group-delivered services, integrative palliative care, naturopathy, and implementation science. Weeks attended Stanford for 3 years, studying art history and writing poetry. Four institutions have granted him honorary doctorates. His life partner in this work is Jeana Kimball, ND, MPH with whom he has two grown children. Weeks feels particularly lucky to have spent 7 of the past 18 years working from Costa Rica, Nicaragua, and Puerto Rico.
The Academy of Integrative Health & Medicine is dedicated to engaging a global community of health professionals and health seekers in innovative education, leadership, inter-professional collaboration, research and advocacy that embraces all global healing traditions, to promote the creation of health and the delivery of evidence-informed comprehensive, affordable, sustainable person-centered care.