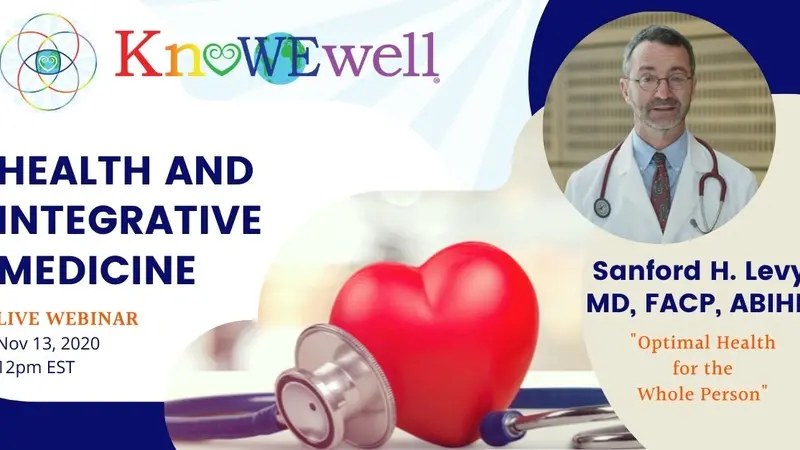 The Art and Science of Health and Integrative Medicine

"The Practice of holistic medicine integrates conventional and complementary therapies to promote optimal health and to prevent and treat disease" (AHMA). Join Sanford H. Levy, MD, FACP, ABIHM, as he explains the art and science of health and integrative medicine and how it addresses the whole person.
KnoWEwell® is a global community and marketplace. The one online destination for today's trusted Regenerative Whole Health™ knowledge, resources and community. We are an ecosystem collaborating to inspire and empower individuals to achieve WELLthier Living™.