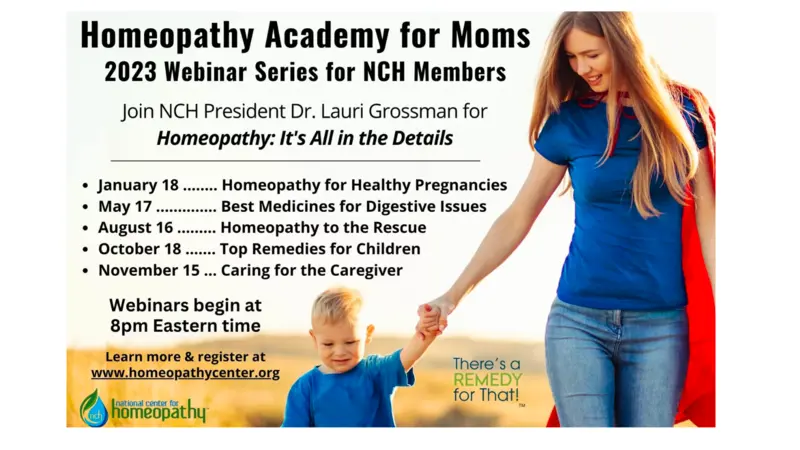 Best Medicines for Digestive Issues

Moms and others today are looking for low-cost natural and holistic solutions to keep their families well. Lauri Grossman, President of the Board of Directors of the National Center for Homeopathy, talks about digestive concerns and how well-selected homeopathic medicines can reduce symptoms whether they are associated with food poisoning, motion sickness, and more. In this Homeopathy Academy for Moms webinar you will learn:
– How to select homeopathic medicines to relieve digestive issues
– Simple supportive steps to keep you and your family members comfortable when dealing with nausea and/or vomiting
– And more! 
Learn more and register here.