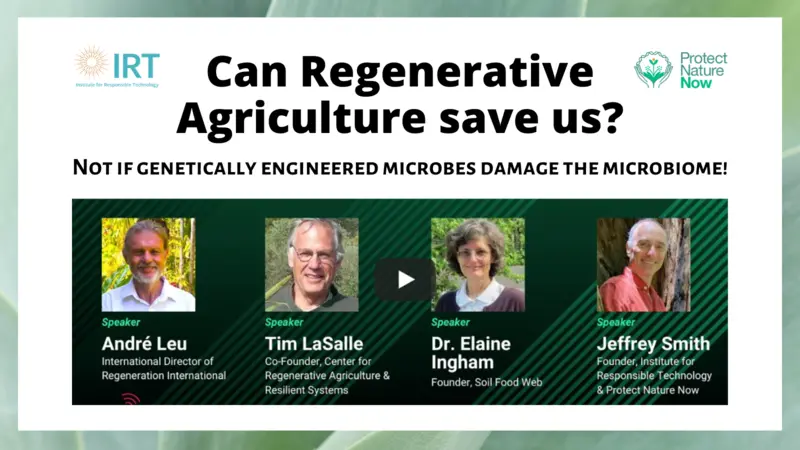 Can Regenerative Agriculture save us?

Protect Nature Now is a global movement addressing the dangers of genetically engineered microbes. This new generation of GMOs can create unstoppable chain reactions in nature. They can alter or wipe out entire species and replace entire ecosystems.
Governments and civil society stand unaware and thereby unprepared to manage this threat.
The Institute for Responsible Technology (IRT) is on a mission to change that. IRT spearheads the global campaign to answer the emerging danger.
IRT pioneered the messaging about the health and environmental dangers of GMOs. This strategy inspired wide-scale consumer rejection of GMOs. Food companies in turn replaced GMO ingredients making non-GMO alternatives available worldwide. The market reached a tipping point. But consumer choices alone cannot solve the new threat posed by gene editing.
Protect Nature Now thus takes a more holistic approach.
Watch and Learn. Donate. Join the Movement!