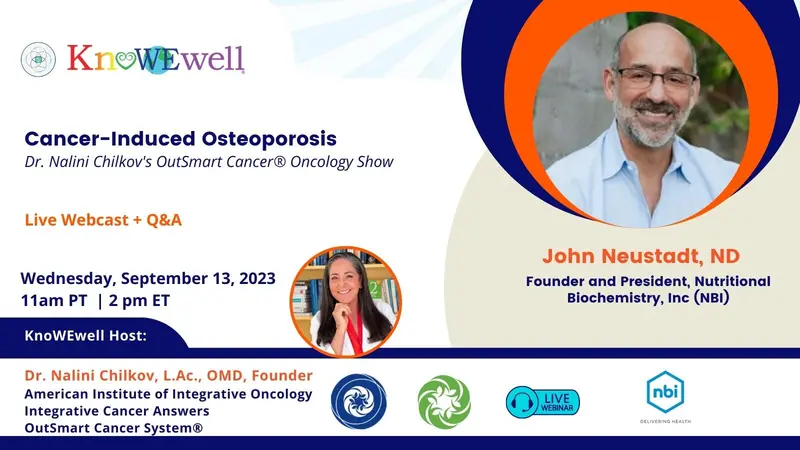 Cancer-Induced Osteoporosis

John Neustadt, author of Fracture-Proof Your Bones: A Comprehensive Guide to Osteoporosis, will provide an overview on how cancer can lead to or increase osteoporosis. Cancer may increase bone weakness and fracture risk when it has started in or spreads to the bone. Various cancer treatments such as hormone therapy and chemotherapy can also lead to osteoporosis.
Learning Objectives:
Understand which cancer treatments damage bone and increase osteoporosis risk

Learn questions to ask your doctor to ensure you're getting the best care for your bones

Learn integrative strategies for maintaining bone strength.