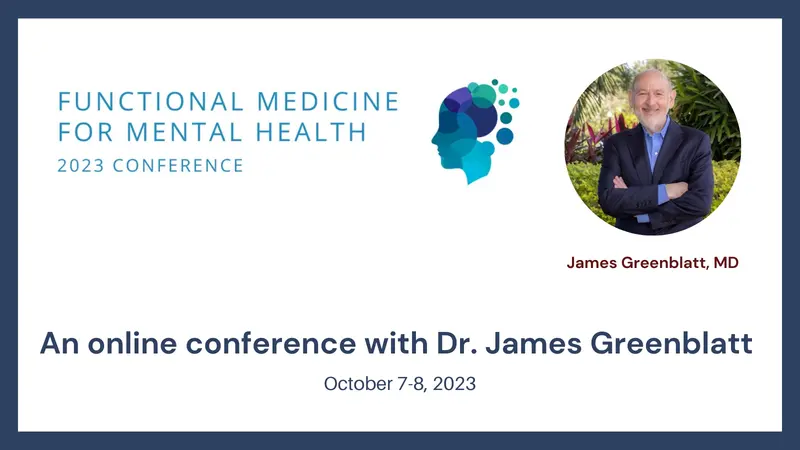 Functional Medicine for Mental Health Conference

Don't miss FMMH 2023 by Psychiatryredefined.org – an exclusive virtual opportunity to learn evidence-based functional medicine treatment you won't find anywhere else. Join like-minded colleagues and integrative experts to discover methodologies to facilitate whole-patient wellness. Learn how to treat the underlying root causes of psychiatric disorders, such as nutritional deficiencies, infections and inflammation, to deliver real results for your patients.
Day 1 Agenda
Metabolic Psychiatry: The Impact of Ketogenic and Low Carb Diets on Mental Health
Evidence suggests that a ketogenic diet has powerful benefits for brain health, mental wellness, mood disorders, neuroregeneration, and beyond. Discover the clinical science behind a low carb diet, various therapeutic applications for psychiatric conditions, clinical outcomes, dietary concerns, and more.
Day 2 Agenda
Infections & Mental Health: Mold, Lyme, PANDAS, COVID, and Beyond
Inflammation, mold, toxins, and infections wreak havoc on the brain and body, and science is now starting to corroborate the detrimental impact they have on mental health, as well. Learn how to heal and reverse underlying infections and inflammation with functional strategies that can provide significant symptom relief for your patients.