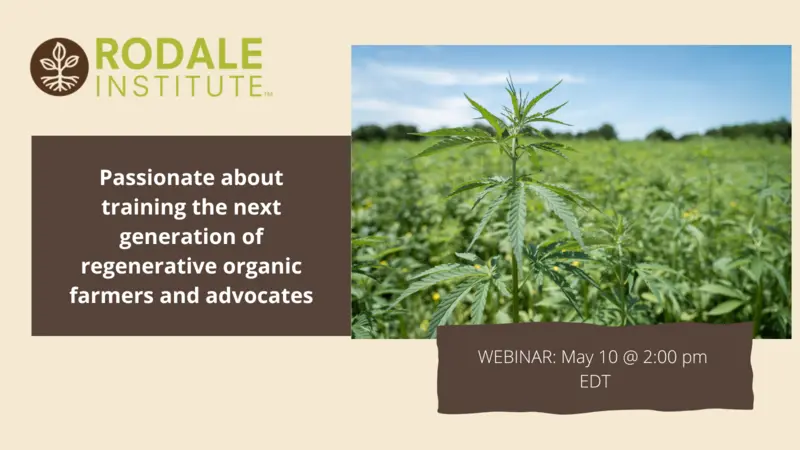 Growing Industrial Hemp as a Multipurpose Crop in Organic Cropping Systems

Commercial hemp (cannabis sativa) production ceased throughout the U.S. in the early 1940s due to its close relationship to the marijuana plant. Thus, little to no research on industrial hemp has been conducted over the past eighty years in the U.S. At Rodale Institute, we have been investigating hemp as a nitrogen moderator in the hemp-malt barley (hordeum vulgare) cropping system.
In this webinar, our research scientist, Dr. Madhav Dhakal, will discuss nitrogen management in rotational organic no-tillage and conventional tillage systems with a focus on cover crop utilization. Current research demonstrates the influence of winter cover crops [hairy vetch (Vicia villosa) + field pea (Pisum sativum)] on nitrogen use efficiency, yield, and quality of hemp fiber and malt barley under two tillage [conventional tillage vs. no-tillage] practices and four supplemental nitrogen rates (0, 50, 100, and 150 kg N ha˗1) in hemp and barley cropping systems.
Learn more and register here.