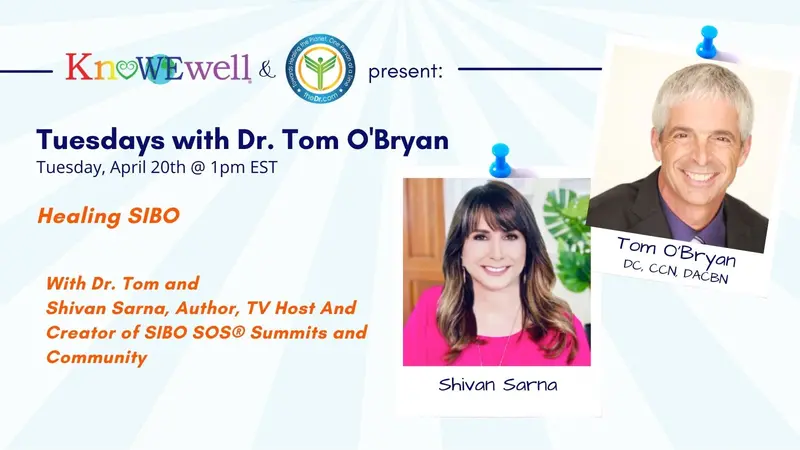 "Healing SIBO" with Shivan Sarna

Shivan Sarna is the author of Healing SIBO, a TV host and the creator of the SIBO SOS® Summits and Community, the Digestion SOS™ documentary series, the Gut & Microbiome Rescue Summit, the Lymphatic Rescue Summit and Chronic Condition Research, a 501(c)(3) non-profit to further research under-funded medical conditions. 
After a lifetime of struggling with health issues, Shivan made it her mission to demystify her own health struggles — and to share that information with others who are struggling. Her special skill is finding and connecting with the leading expert doctors and then connecting those experts with the people who need their help. Her personal mantra is "SOS: Save Our Selves." And that's what she has helped thousands of people do! 
KnoWEwell® 
KnoWEwell is the one destination for today's trusted Regenerative Whole Health™ knowledge, resources and community. The global community and marketplace ecosystem collaborating to inspire and empower individuals to achieve WELLthier Living™.
Join the movement as we share knowledge and healing success stories, provide access to evidence-based resources, create meaningful connections and help today's providers, mission-aligned nonprofits and businesses opportunities prosper. 
We are transforming the healthcare we know.