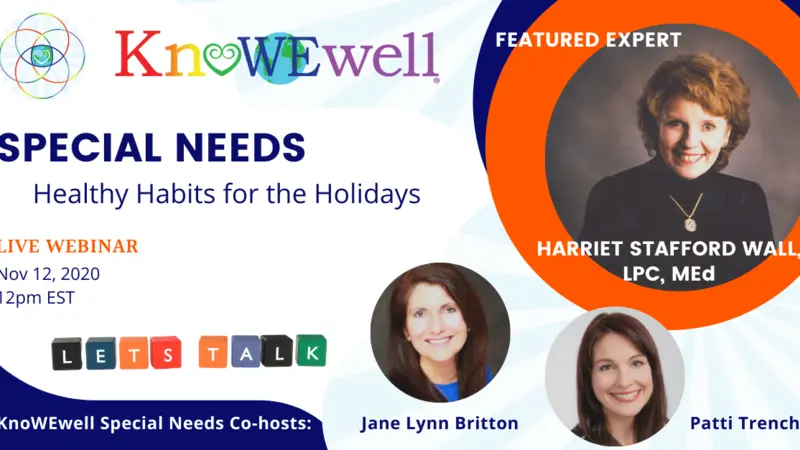 Healthy Habits for the Holidays

The holidays can be a difficult time for parents of special needs children. Special guest Harriet Stafford Wall, Med, LPC, joins Patti and Jane Lynn to talk about health habits, stress relief strategies, feeling empowered, and getting a handle of the holidays for a happier and healthier season.
KnoWEwell® is a global community and marketplace. The one online destination for today's trusted Regenerative Whole Health™ knowledge, resources and community. We are an ecosystem collaborating to inspire and empower individuals to achieve WELLthier Living™.