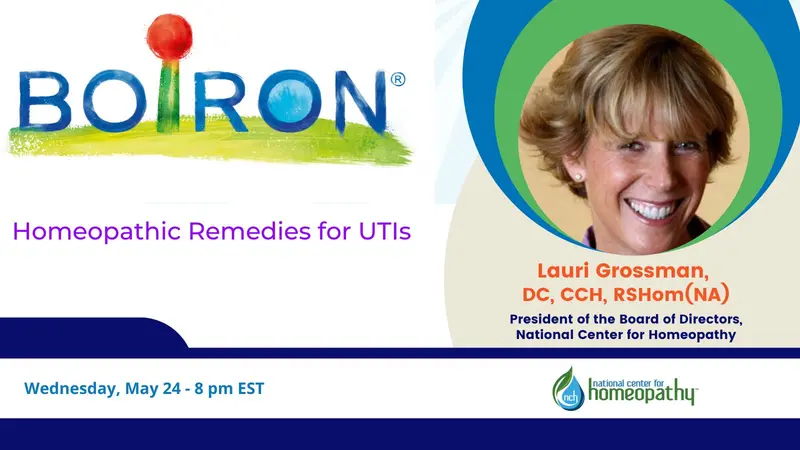 Homeopathic Remedies for UTIs

Urinary tract infections are so prevalent that they cause over 8 million visits to health care providers each year. Although antibiotics are commonly used to treat these infections, they don't enhance the body's ability to fight bacteria, so infections often return. In this webinar, you will learn how to use homeopathy to treat urinary tract infections so the body is better able to support the "good bacteria" that fights infections. You will also learn how you can use homeopathy to reduce the pain, urgency and irritation that accompanies UTIs. You will discover how to use homeopathy to reduce infections that follow sexual intercourse, pregnancy and hormonal imbalance. Most importantly, this webinar will focus on using homeopathy for strengthening the body to support a healthy, trouble-free urinary system.
Boiron
Nearly 90 years ago, twin brothers and pharmacists Jean and Henri Boiron set out to develop a way to prepare reliable homeopathic medicines for their patients. This shared passion beginning nearly a century ago in France has now grown into a worldwide venture. As a world leader in homeopathic medicines, Boiron continues as an independent pharmaceutical laboratory that prides itself on quality manufacturing and responsible environmental practices. Through the decades, they have partnered with consumers, retailers, and health professionals alike to develop a wide range of premium quality health products using earth's best resources.