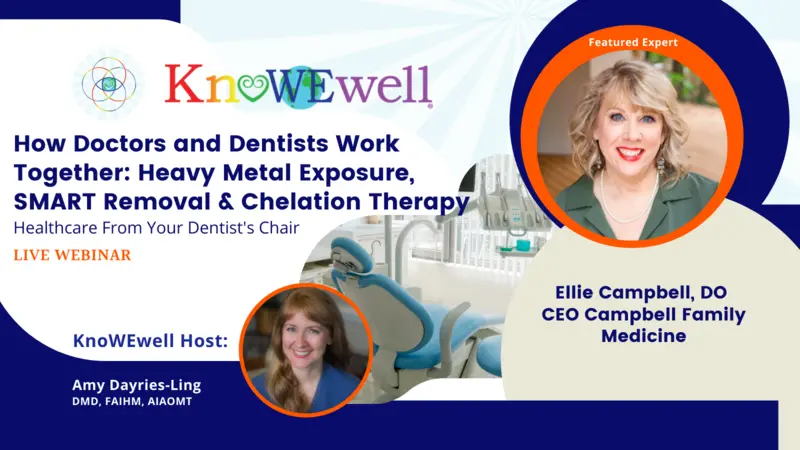 How Doctors and Dentists Work Together, Heavy Metal Exposure, SMART Removal, Chelation Therapy

Join biological dentist, Amy Dayries-Ling, DMD and Doctor of Osteopathic Medicine, Ellie Campbell, as they discuss how doctors and dentists work together, heavy metal exposure, SMART removal, and Chelation therapy.
KnoWEwell® is the one destination for today's trusted Regenerative Whole Health™ knowledge, resources and community. The global community and marketplace ecosystem collaborating to inspire and empower individuals to achieve WELLthier Living™.
Join the movement as we share knowledge and healing success stories, provide access to evidence-based resources, create meaningful connections and help today's providers, mission-aligned nonprofits and businesses opportunities prosper. 
We are transforming the healthcare we know.