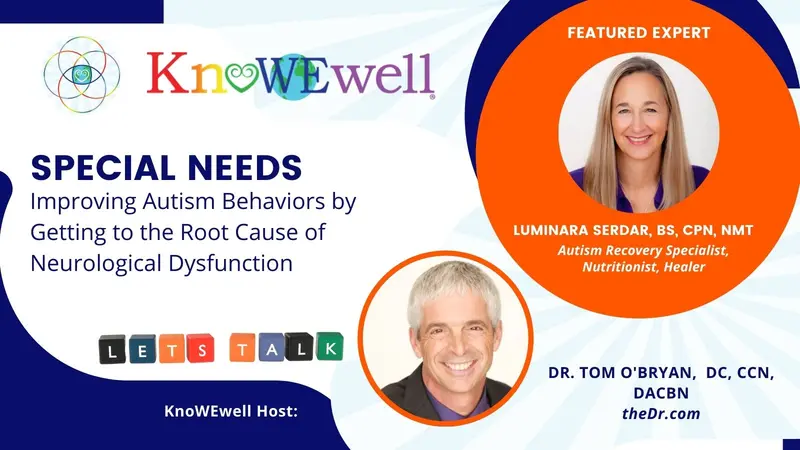 Improving Autism Behaviors by Getting to the Root Cause of Neurological Dysfunction

In this educational program, Luminara Serdar, BS, CPN, NMT, explores how toxicity, chronic infections, immune dysregulation and blocked systems contribute to the behaviors we label as autism spectrum disorder (ASD).  She also touches on NeuroModulation Technique (NMT), a form of intention-based therapy, for improving body function from the inside out.
In this program, you will learn:
The role environmental toxins and chronic infections may have in autism

Why they persist and how to help re-regulate the immune system

Life practices to combat toxic burdens

How NeuroModulation Technique helps 'rewire' the nervous system to function better
KnoWEwell® 
KnoWEwell is the one destination for today's trusted Regenerative Whole Health™ knowledge, resources and community. The global community and marketplace ecosystem collaborating to inspire and empower individuals to achieve WELLthier Living™.
Join the movement as we share knowledge and healing success stories, provide access to evidence-based resources, create meaningful connections and help today's providers, mission-aligned nonprofits and businesses opportunities prosper. 
We are transforming the healthcare we know.