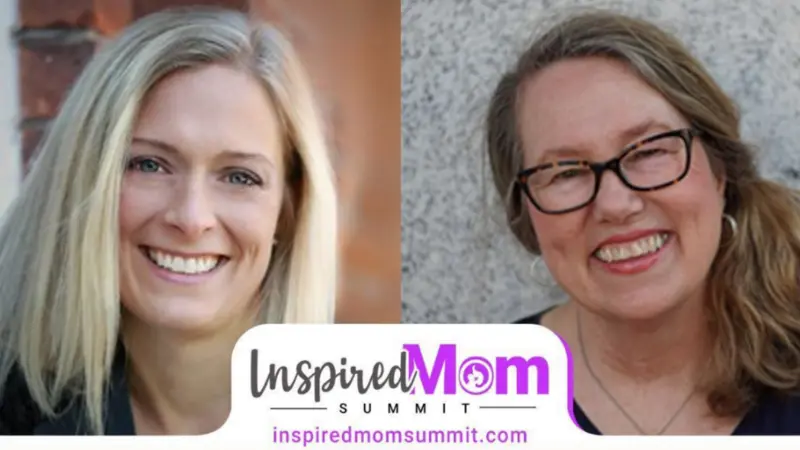 Inspired Mom Summit

Are You Finally Ready to Level Up As A Mother?  
Our 40+ Parenting & Selfcare Experts Will Teach You How To...  
Create Financial Freedom for Your Family  
There's no better way to accomplish this than with an easy-to-follow blueprint. Learn how to do this simply and effectively without risking your future in the process.  
Find More Time to Do the Things That Inspire You 
With the right tools YOU CAN find purpose and all without feeling guilty. 
Leverage The Expertise of Our Presenters to Reconnect with Your Spouse 
Our speakers are ready with enthusiasm to help you reconnect with your spouse? If you want to avoid feeling broken, then you're in the right place! 
Be A Super Mom and Raise Happy, Healthy, Unentitled Children 
Even if you believe that you've tried everything and you've lost faith in the "Parenting" solutions out there, you no longer have to worry about struggling with fear and doubt. Success can be yours even if you don't feel like you have the energy, patience or support to be a great mom.  
And if that wasn't enough, the wisdom that could be yours in just moments from now will provide you with the exact processes and strategies to... 
Finally conquer your clutter with a proven system 

Dramatically improve sleep for you and your family 

Masterfully get on track with getting in shape and enjoy your new body 

Quickly get in touch with your own needs and how to meet them 

Easily learn how to fall in love with your partner over and over again 

And so much more! 
This event features Beth Lambert, the Executive Director of Epidemic Answers, along with many other world-class experts and consultants who will be discussing methods for getting free of stress, anxiety, and mom guilt while also raising happy, healthy, non-entitled kids. 
Epidemic Answers offers a starting point for parents looking to understand why their children are chronically ill and what can be done to recover them. They provide parent-oriented educational resources and networking tools that empower individuals to confidently embrace the healing journey for themselves and their families. 
Epidemic Answers is made up of parents, clinicians, researchers, authors, and wellness experts, who want the world to know that recovery is possible from chronic conditions like autism, ADHD, allergies, asthma, autoimmune, eczema, mood disorders and more.