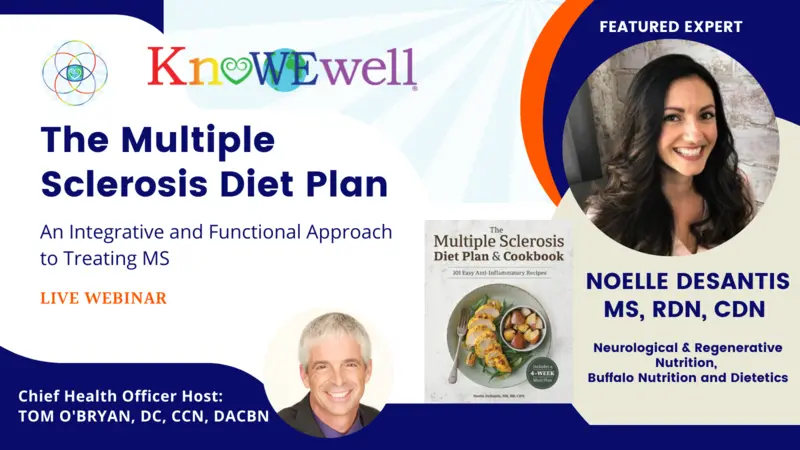 An Integrative and Functional Approach to Treating MS

Multiple sclerosis is a debilitating autoimmune condition in which nerve damage disrupts communication between the brain and the body, causing pain, fatigue, vision loss, and impaired coordination.  Noelle DeSantis, MS, RDN, CDN, a dietician trained in integrative and functional medicine, has worked for years with those with MS and other autoimmune diseases.
"Food has the potential to promote neuroplasticity and neuroregeneration," says DeSantis, the author of The Multiple Sclerosis Diet Plan and Cookbook. Join her to learn about MS symptoms and stats, her research, integrative and functional medicine treatments, and diet considerations to improve quality of life for MS sufferers.
KnoWEwell® 
KnoWEwell is the one destination for today's trusted Regenerative Whole Health™ knowledge, resources and community. The global community and marketplace ecosystem collaborating to inspire and empower individuals to achieve WELLthier Living™.
Join the movement as we share knowledge and healing success stories, provide access to evidence-based resources, create meaningful connections and help today's providers, mission-aligned nonprofits and businesses opportunities prosper. 
We are transforming the healthcare we know.