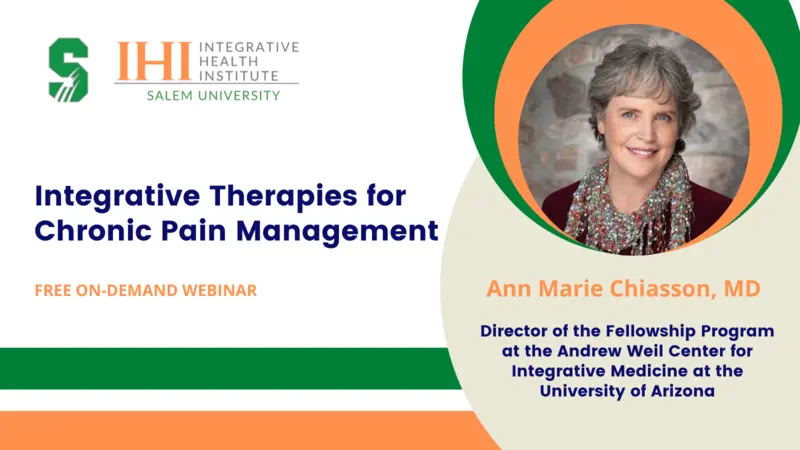 Integrative Therapies for Chronic Pain Management

Pain that lasts more than three to six months develops a unique pathophysiology in the body and brain due to central and peripheral sensitization.
Further, the 2022 CDC opioid guidelines delineate the use of Integrative Therapies as first line management in many or most chronic pain syndromes due to the evidence that has been demonstrated in the medical literature.
Join Bruce Cryer and Ann Marie Chiasson, MD, Director of the Fellowship Program at the Andrew Weil Center for Integrative Medicine at the University of Arizona, for a lively discussion on the physiology of acute pain and the central and peripheral sensitization that develops in chronic pain.
This free webinar will give you a preview of the four-session course, Integrative Pain Management for Chronic Pain, starting on Saturday, September 10th, and continuing on the following three Saturdays (September 17th, September 24th, and October 1st), 12-1:15pm ET.
Join us!