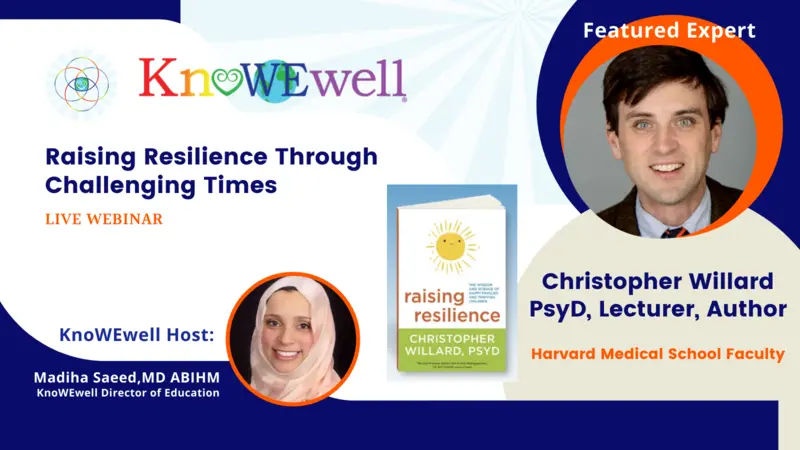 Raising Resilience Through Challenging Times

Even as the pandemic winds down and we enter a "new normal" how can we ensure that we and our communities emerge from this time more resilient than ever?
Join Dr. Chris Willard as we explore the foundations of post-traumatic growth, looking to spirituality and neuroscience as we discover and explore mindfulness-based tools that have boosted human resilience in the face of adversity for generations.
This workshop will include mindfulness and positive psychology practices, along with simple takeaway tips for yourself and your clients and families as the impact of the pandemic continues.
KnoWEwell® 
KnoWEwell is the one destination for today's trusted Regenerative Whole Health™ knowledge, resources and community. The global community and marketplace ecosystem collaborating to inspire and empower individuals to achieve WELLthier Living™.
Join the movement as we share knowledge and healing success stories, provide access to evidence-based resources, create meaningful connections and help today's providers, mission-aligned nonprofits and businesses opportunities prosper. 
We are transforming the healthcare we know.