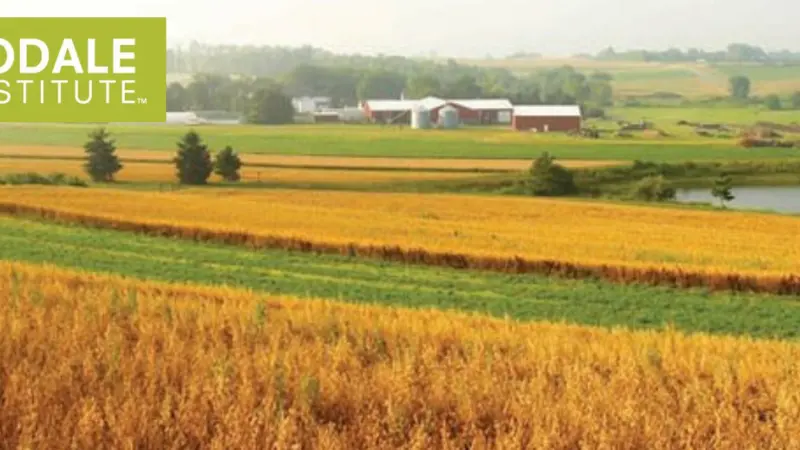 Research Update - Soil Health and Water Quality in the Watershed Impact Trial

In collaboration with the Stroud Water Research Center and with funding from the William Penn Foundation, Rodale Institute is researching the links between farm management practices, soil health, and water quality. Different organic and conventional management practices will promote or degrade soil health, which can affect downstream water quality.
Join Dr. Kirsten Pearsons for a mid-project update on what we have learned so far in the Watershed Impact Trial.
Rodale Institute is a 501(c)(3) nonprofit dedicated to growing the organic movement through rigorous research, farmer training, and consumer education. Widely recognized as the birthplace of the organic movement, Rodale Institute has been the global leader in regenerative organic agriculture for over 70 years.