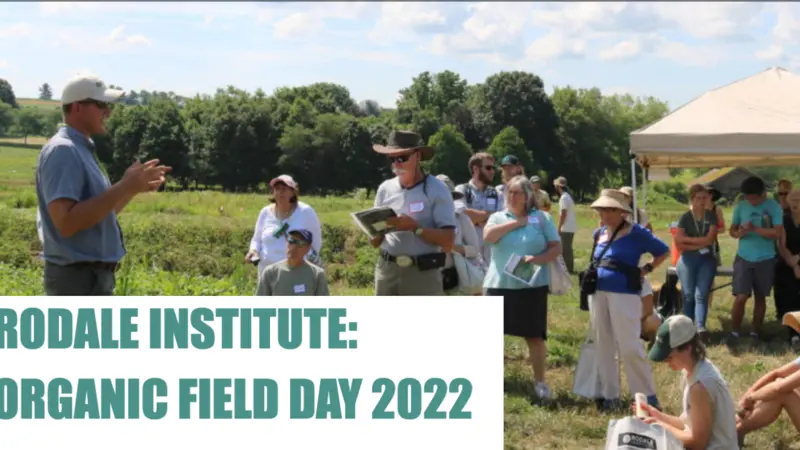 Rodale Institute: Organic Field Day 2022

Join Rodale Institute's researchers and expert staff at our annual Organic Field Day to learn the latest results of our farming trials and visit nearly 20 demonstration stations on our 386-acre experimental farm.
Participants will have the opportunity to interact one-on-one with Rodale Institute experts and learn about a wide variety of research and demonstration projects, all focused on organic agriculture.
Space is limited and registration is required. Please bring your own lunch (there will also be food on-site available for purchase).
Join Us Online
Not able to travel to our Pennsylvania farm? No problem! Head to our Virtual Campus for access to our Virtual Field Day. The Virtual Field Day will include on-demand, view-at-your-own-pace video content featuring our research trails and farm projects.
MORE INFORMATION
For more information, please contact Maria Pop, Director of Education, at Maria.Pop@RodaleInstitute.org or 610-683-1481.