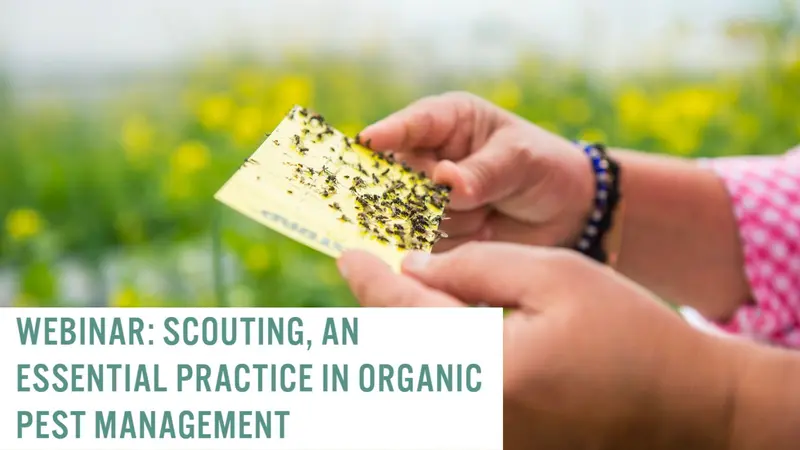 Scouting, An Essential Practice in Organic Pest Management

Routine scouting of crops is one of the most effective ways organic farmers can stay ahead of costly pest and disease issues.  In this presentation, we'll review best practices around scouting and monitoring, discuss how scouting observations can be used to inform pest management, and highlight tools and resources available to farmers.
Learn more and register here.