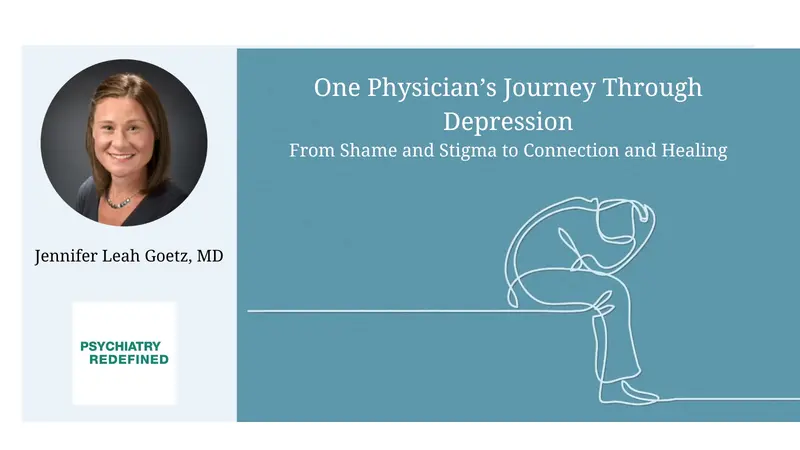 From Shame and Stigma to Connection and Healing

From Shame and Stigma to Connection and Healing
During this presentation, you will hear Dr. Goetz's personal experience in managing mental illness as a practicing physician. She will discuss the growing phenomenon of burnout, depression and suicide among mental health care providers, and how she overcame depression and found the stamina to continue practicing. She will discuss stigma and shame as it relates to mental health and help-seeking behaviors. Dr. Goetz will also outline strategies for supporting colleagues and trainees who might be struggling as they treat children and adults with complex psychiatric diagnoses.
Psychiatry Redefined 
Psychiatry Redefined is an educational platform offering mental health professionals training in functional and integrative psychiatry for mental illness. We provide comprehensive, evidence-based and clinician-led courses, webinars, and resources to help professionals treat the root cause of psychiatric disorders, and utilize personalized medicine protocols in their practice.